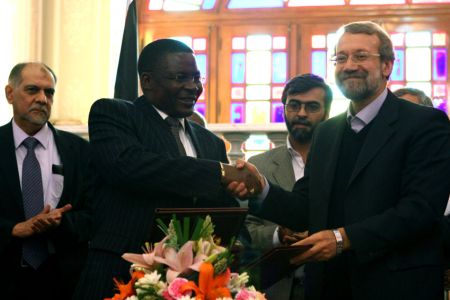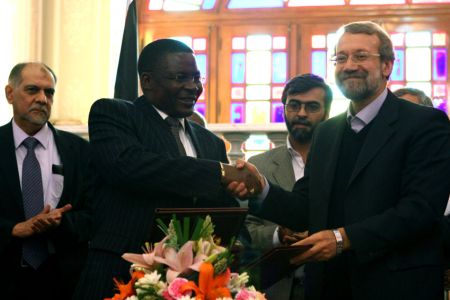 Iran's Parliament (Majlis) Speaker Ali Larijani has hailed ties with Africa, saying the Islamic Republic will help the continent get rid of the remaining vestiges of colonialism.
Larijani made the remarks in Tehran during his meeting with the visiting Kenyan Parliament Speaker Kenneth Marende, who hailed his country's ties with the Islamic Republic and expressed Nairobi's willingness to expand mutual cooperation with Tehran in a variety of areas, including technology and industry, Fars News Agency reported on Thursday.
The Majlis speaker lauded the progresses achieved in ties between Iran and Africa, adding "the Islamic Republic's strategy toward African countries is to help them develop and progress and do away with the remaining impacts of colonialism."
The Iranian official went on to criticize the policies of major world powers toward Africa, reiterating that those heavyweights on the international stage continue to pursue their former colonialistic approach only in a different form.
Larijani also called for activating a joint investment plan to boost cooperation in different sectors, including energy, mining and pharmaceutical venues.
In the meeting, the Iranian lawmaker also hit out at international powers for implementing hostile measures against the Islamic Republic.
Meanwhile, Larijani's Kenyan counterpart praised Iran's technological and industrial advances, which he said would help Kenya on its path to progress.
The two officials also signed a memorandum of understanding in a bid to enhance parliamentary cooperation between the two nations.