Afghanistan
Iran
Iran ready to help consolidate unity among Afghan political groups: FM Zarif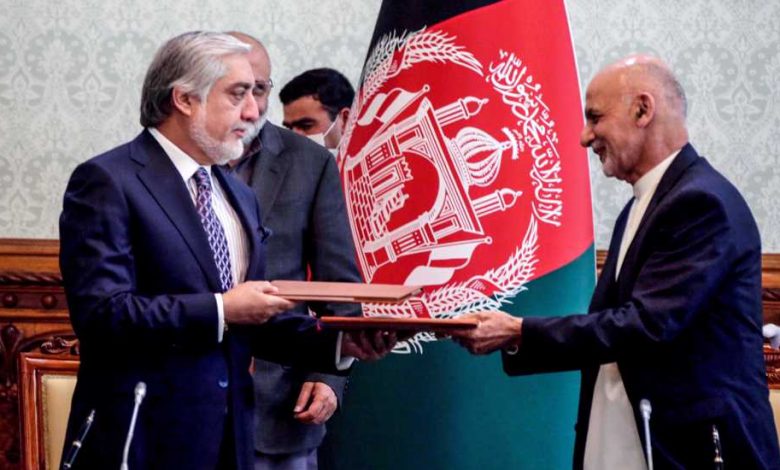 Iranian Foreign Minister Mohammad Javad Zarif says the Islamic Republic welcomes the progress made in national reconciliation process among all political groups in Afghanistan.
The Iranian foreign minister made the remarks in phone calls to Afghan President Ashraf Ghani and his rival Abdullah Abdullah on Sunday after the two sides signed a power-sharing deal, ending a bitter months-long feud that plunged the country into political crisis.
During his talks with Afghan political leaders, Zarif assured them that the Islamic Republic is ready to consolidate unity among all groups in Afghanistan.
Earlier in the day, Iranian Foreign Ministry Spokesman Abbas Mousavi also hailed the power-sharing agreement and expressed Tehran's readiness to help promote political talks among Afghan groups.
He also noted that the Islamic Republic supports further convergence among all groups in Afghanistan, including the Taliban.
Abdullah, a former official, contested the results of the last presidential election in Afghanistan last year, which saw Ghani winning another consecutive term in office. Abdullah held a parallel inauguration ceremony for himself simultaneously with Ghani in March, but the international community only recognized Ghani.
The Sunday breakthrough, which sees Abdullah heading peace talks with the Taliban, comes as the war-torn country is battling serious crises, including a rapid spread of the deadly coronavirus pandemic and increasing militant violence.
"Doctor Abdullah will lead the National Reconciliation High Commission and members of his team will be included in the cabinet," Sediq Sediqqi, spokesman for Ghani, wrote on Twitter.
Abdullah's spokesman, Fraidoon Khawzoon, confirmed the deal and said the agreement ensures Abdullah's group gets 50 percent of the cabinet and other provincial governors' posts.
In the election last year, Abdullah was seeking the presidency for the third time, after losing in 2009 and 2014.
Following the 2014 presidential election, Afghanistan was struck by a similar power crisis. Back then, Ghani and Abdullah fought a close and angry race that sparked widespread allegations of fraud and saw the United States step in to broker an awkward power-sharing agreement between the rivals under which Ghani became president and Abdullah became "chief executive."
In a post on his Twitter account on Friday, Abdullah said he has reached a preliminary deal with Ghani to end the bitter hostilities between them.