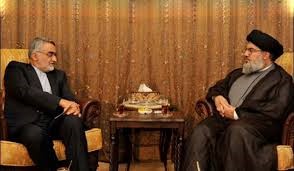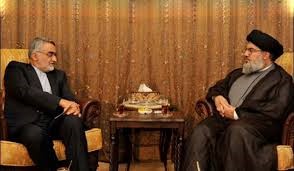 The Iranian ambassador to Lebanon says the Islamic Republic is ready to provide Beirut with necessary security and logistic support in its battle against terrorism.
In a Tuesday interview with the Lebanese daily, Assafir, Mohammad Fathali said Tehran was prepared to fully cooperate with and assist the Lebanese army and security forces in the fields of arms, equipments, training and dispatching of counter-terrorism experts.
Stating that the Islamic Republic has experienced enough in the battle against terrorism, the Iranian envoy said fighting terrorism necessitates "collective measures" by all countries.
Over the past months, Lebanon has been suffering from terrorist attacks by al-Qaeda-linked militants as well as random rocket attacks, which are viewed as a spillover of the conflict in Syria.
The al-Qaeda-affiliated terrorist Abdullah Azzam Brigades has claimed responsibility for a number of recent bombings in Lebanon, including a deadly attack on the Iranian Embassy in the capital, Beirut, in November 2013. Nearly two dozen people died in the attack.
Iraq and Syria have been the scene of violence by Takfiri terrorist groups, which have pushed both nations to the brink of catastrophic humanitarian crises.
The Iranian diplomat also stated that what is being done by terrorist groups, including the so-called Islamic State of Iraq and the Levant (ISIL), only serves the interests of the Israeli regime.
Over the past few days, Iraqi armed forces have been engaged in fierce clashes with the ISIL terrorists, who have overrun parts of the country in the past days and have announced a so-called Islamic caliphate in Iraq.