Iran
Iran ready to respond to any incursion into borders: Cmdr.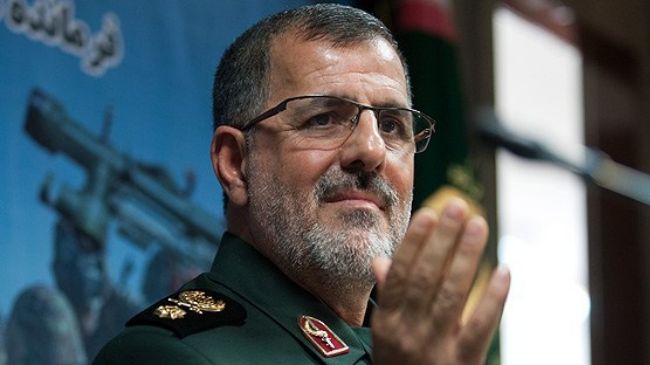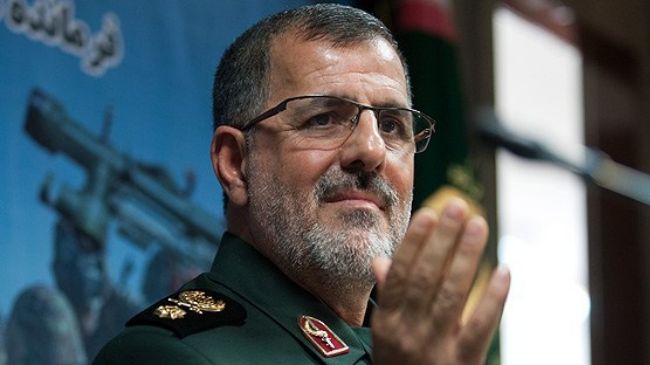 An Iranian military commander has underscored the country's defense capabilities, saying the Islamic Republic is ready to repel any incursion into its territory.
"The Islamic Revolution considers global arrogance as its number one enemy [and] is fully ready to respond to enemy aggression at any location, especially in the country's northwest and southeast," commander of the Islamic Revolution Guards Corps' (IRGC) Ground Forces Brigadier General Mohammad Pakpour said on Sunday.
Touching on Iran's drone capabilities, he further stated that Iranian unmanned aerial vehicles (UAVs) are currently conducting "24-hour missions" in the country's southeast as surveillance drones are continuously monitoring any movement in the region.
The remarks come as Iran's western neighbor, Iraq, has faced brutal violence by the Takfiri ISIL militants across the Arab country's north and west since early June.
The ISIL terrorists have been committing heinous crimes in the areas they have taken, including the mass execution of civilians as well as Iraqi army troops and officers.
Iran's southeastern Sistan and Baluchestan Province has been also scene of a number of terrorist attacks in recent years.
Earlier this month, IRGC forces thwarted a terrorist attack on a border base in the vicinity of the southeastern city of Saravan near Iran's border with Pakistan.