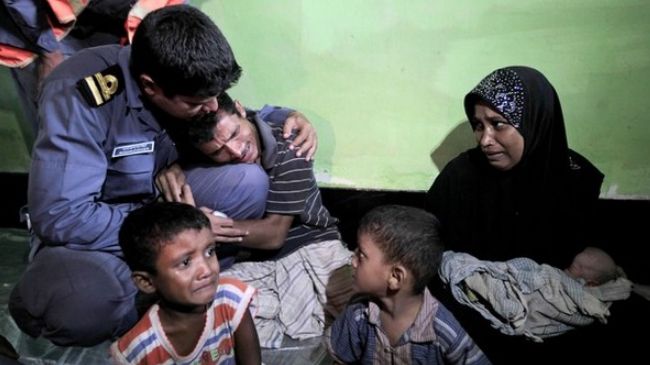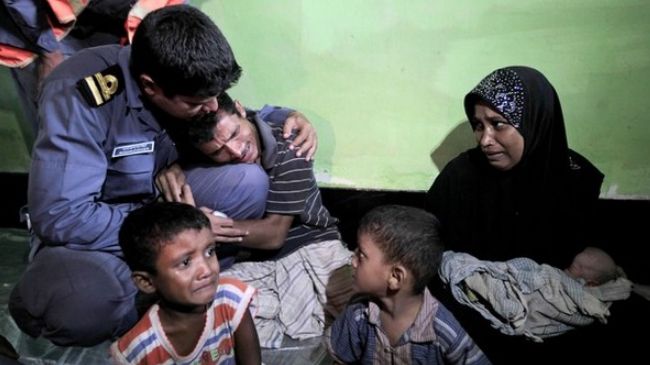 An official at Iran's Red Crescent Society (IRCS) says the agency has already sent aid shipments to the oppressed Muslims of Myanmar and is ready to dispatch aid workers to the East Asian state.
"The Relief and Rescue Organization of the IRCS is prepared to send relief teams to help Myanmarese Muslims," Hossein Derakhshan, the spokesman for the Relief and Rescue Organization, told Fars News Agency on Wednesday.
He added, "The IRCS has expressed readiness in this regard, but coordination is necessary through Myanmarese officials before Iranian aid workers can be dispatched [to Myanmar]."
On July 22, the IRCS called on the International Committee of the Red Cross (ICRC) in a letter to condemn the mass slaughter of Rohingya Muslims in Myanmar and take prompt measures to stop violence against the community.
The letter also lamented the international community's apathy towards the humanitarian catastrophe in Myanmar, stressing the need for global condemnation of genocide in the country.
The government of Myanmar refuses to recognize Rohingyas, who it claims are not natives and classifies them as illegal migrants. This comes as the Rohingya are said to be Muslim descendants of Persian, Turkish, Bengali, and Pathan origin, who migrated to Myanmar as early as the 8th century.
Myanmar's President Thein Sein said on July 19 that the "only solution" to the plight of Rohingya Muslims is to send the country's nearly one million Muslims — which is one of the world's most persecuted minorities — to refugee camps run by United Nations High Commissioner for Refugees (UNHCR).
However, the UN refugee agency has snubbed the idea of setting up refugee camps to accommodate the Rohingyas.
"We will send them away if any third country would accept them," Sein added. "This is what we are thinking is the solution to the issue."
Even Myanmar's Western-sponsored democracy icon Aung San Suu Kyi has kept silent on atrocities perpetrated against the Rohingya Muslims.
Over the past two years, scores of ethnic Muslims have attempted to flee by boats in the face of systematic oppression by the Myanmar government.