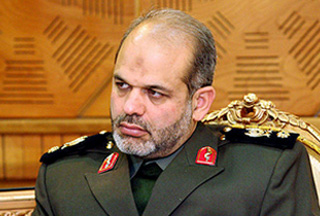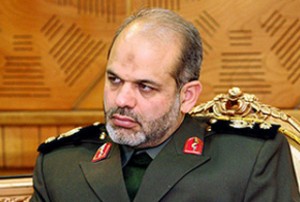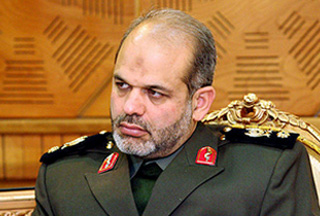 Iran's Defense Minister Brigadier General Ahmad Vahidi says Iran is ready to solve the ongoing crisis in Yemen.
"Iran's Foreign Ministry, in its contacts with the Yemeni government, has always voiced the country's readiness to present an initiative necessary for ending the conflict (in Yemen)," Fars news agency quoted Vahidi as saying on Wednesday.
"We believe that the issue has not a military solution," he added.
The Defense Minister strongly rejected any interference by Iran in Yemen's internal affairs, as well as reports about Iran's support for Houthi fighters in the country.
"Such reports are baseless and aimed at inciting discord between the countries of the region," he noted.
Yemeni officials have claimed that they have arrested five Iranians on a boat, who tried to deliver weapons to Houthi fighters.
"Security forces have arrested five Iranians on board a suspicious Iranian boat loaded with weapons off the shores of Midi, in the province of Hajjah," Yemeni Government Spokesman Hassan al-Louzi said, according to Saba state news agency.
Iran's Ambassador to Yemen, Mohammad-Hassan Alizadeh had already dismissed the Yemeni government's allegations.
"We were informed of the news through the media and took legal steps to protest the allegation," Alizadeh said.
"We have met Yemeni officials and complained to the Yemeni Foreign Ministry and we are following up the issue," IRNA quoted the Iranian diplomat as saying.