Iran
Iran ready to test US goodwill: Zarif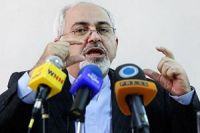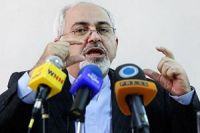 Iranian Foreign Minister Mohammad Javad Zarif says Tehran is ready to give Washington the opportunity to prove its goodwill toward the Iranian nation.
Zarif said in an interview with the Iranian television broadcast late Saturday the historic outreach between the two countries is a test for Washington.
According to Press TV, he stated Washington must understand that pressure and sanctions are not effective when it comes to the Iranian people.
Iran's foreign minister also referred to his country's nuclear energy program, saying Tehran seeks a "win-win" scenario when nuclear talks resume this month in Geneva with the six world powers.
Zarif stressed that any nuclear deal should allow Tehran to maintain its uranium enrichment while providing greater assurances the program remains peaceful.