Iran
Middle East
Saudi Arabia
Yemen
Iran reiterates political solution to Yemen crisis as Saudi war enters 8th year
Iran has reiterated its support for a political settlement of the conflict in Yemen as the devastating war and inhumane blockade on the impoverished country, led by Saudi Arabia, enters its eighth year.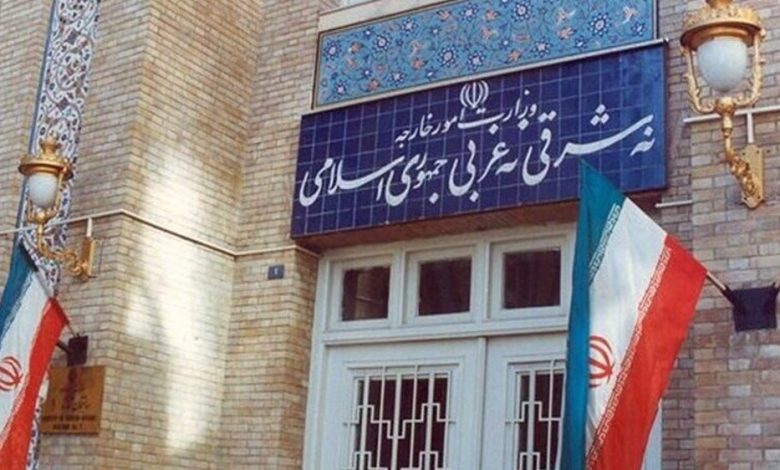 Iran's Foreign Ministry raised concerns about the humanitarian catastrophe gripping Yemen in a statement issued on Thursday, marking the anniversary of the Saudi-led military aggression.
"The coalition's destructive war, along with the cruel siege, on the Yemeni people enters its eighth year as it has caused the resilient country to face the largest humanitarian catastrophe of the century, and affected mostly civilians, women and innocent children with its direct and indirect consequences. The war has also led to the loss of vital infrastructure and facilities in Yemen's health, livelihood, economic and educational sectors," the statement read.
"The aggressor coalition has not only launched a campaign of bombing and firing of rockets over the last seven years, but also used the inhumane and illegal siege as leverage in order to gain political and military concessions. It is also imposing the worst economic war and the most severe siege on Yemen by blocking its land, air and sea access routes and preventing the entry of food, fuel and other essentials for the people."
It also criticized the United States and its Western allies for selling lethal arms to the Riyadh regime.
"The aggressor coalition's inhumane crime happens in the shadow of the continued arms sale by Western and American supporters as well as the application of double standards and a biased view at the UN Security Council. It leads to the continued violation of all international and human rights laws in the Yemeni crisis scene," the statement added.
"Like the past, the Islamic Republic supports any just and practical efforts and initiatives to lift the siege, establish a ceasefire and start intra-Yemeni talks without foreign interference in light of endeavors by the UN special representative for Yemen. It still believes that the only solution to the Yemeni crisis is a political settlement led by the Yemenis."
Saudi Arabia launched the bloody war against Yemen in March 2015 in collaboration with a number of its allies and with arms and logistics support from the US and several Western states.
The objective was to return to power the former Riyadh-backed regime and crush the popular Ansarullah resistance movement, which has been running state affairs in the absence of an effective government in Yemen.
The war has stopped well shy of all of its goals, despite killing tens of thousands of Yemenis and turning entire Yemen into the scene of the world's worst humanitarian crisis.
Yemeni forces have continued to grow stronger in the face of the Saudi-led invaders, advancing toward strategic areas held by Saudi-led mercenaries, including Ma'rib province, and conducting several rounds of counterstrikes against Saudi Arabia and the UAE in recent months.