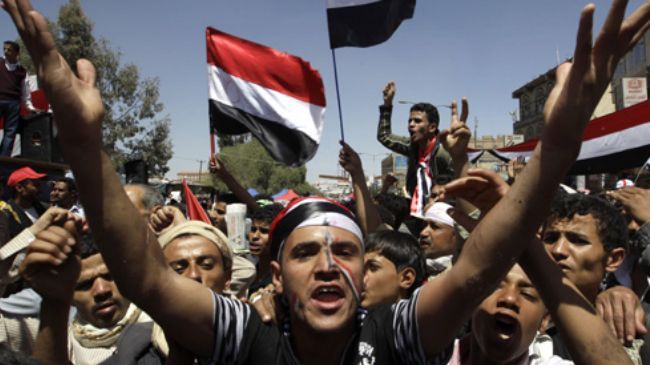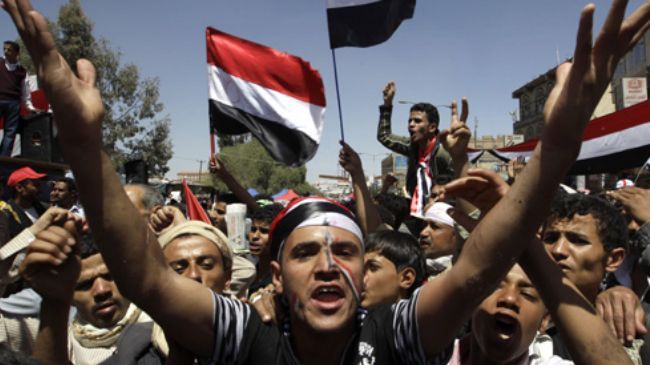 Iran's Foreign Ministry Spokesman Ramin Mehmanparast has rejected allegations that Iran meddles in Yemen's domestic affairs, stressing that Tehran considers any interference in the internal affairs of other countries as 'unacceptable'.
"Countries facing public demands had better heed the legitimate demands of their people rather than level accusations against our country," Mehmanparast said in an exclusive interview with Arabic-language Al-Alam television network on Thursday.
Yemen is now facing demands from its own nation; Yemeni statesmen should place the materialization of these demands high on their agenda, and come to realize that making unfounded accusations has no place in such an agenda, he pointed out.
Yemeni President Abdrabuh Mansur Hadi claimed on Thursday that Tehran was meddling in his country's affairs, saying the authorities had uncovered what it called an Iranian espionage network.
Hundreds of thousands of people have turned out for regular demonstrations in Yemen's major cities since January 2011, calling for an end to corruption and unemployment and demanding that the relatives of former dictator Ali Abdullah Saleh be sacked from their government posts.
Saleh formally stepped down and handed over power to Vice President Abdrabuh Mansur Hadi in February 2012. Hadi is a UK-trained field marshal.
Yemen is the Arab world's poorest country. Forty percent of the people of Yemen are living on two US dollars a day or less and one third are wrestling with chronic hunger.
Some 31.5 percent of the population on Yemen is "food insecure" and around 12 percent are "severely food insecure," according to the United Nations.