Iran
Iran Rejects Defense Talks, Supply of Missiles to Yemen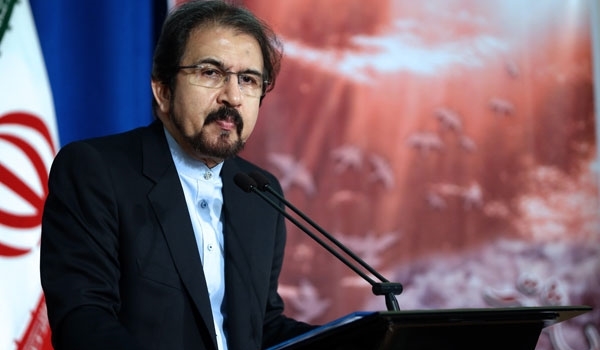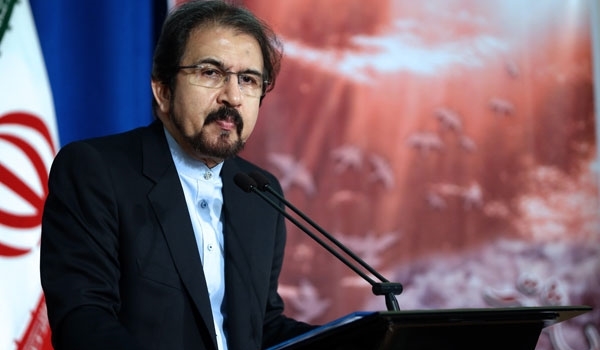 The Iranian foreign ministry once again categorically rejected talks with foreign states to work out a deal on Iran's defense and missile program.
"We have spoken a lot in Iran about the missile and defense issues. Iran, like all other states and as an independent country, doesn't allow anyone to interfere in its internal affairs and internal and missile policies," Foreign Ministry Spokesman Bahram Qassemi said on Saturday.
He referred to the Iraqi-imposed war against Iran in 1980s which was supported by many world powers, and said, "Had we enjoyed the necessary defense capabilities and had certain conditions not ruled us, certainly a mad person like Saddam couldn't have attacked us and engaged us in a devastating war for 8 years."
Elsewhere, Qassemi said that Saudi Arabia which has been entangled in the quagmire of Yemen is now after a hypothetical enemy and raises allegations against Iran on supplying the Yemenis with missiles, stressing that the Saudi claims are "a complete lie and irrelevant".
He expressed confidence that Saudi Arabia would one day leave Yemen after a dishonorable defeat.
In relevant remarks last Wednesday, Iranian President Hassan Rouhani reiterated his country's firm opposition to any kind of negotiation on its military and missile capabilities, saying Tehran wants talks on the West's boundless sales of destructive weapons to certain regional states.
"Given the historical experience (of the 8-year Iraqi-imposed war supported by the western states) against Iran's national security, the Iranian people are sensitive to any related issue and they truly and correctly believe that the country's defense power is not negotiable," President Rouhani said in a meeting with Dutch Foreign Affairs Minister Sigrid Kaag in Tehran.
"Meantime, we are interested in holding talks with our friends about the extensive sales of destructive weapons to the regional states, mainly by the western states; specially sales of the deadly aircraft and missiles which are used to kill and displace people and destroy the residential areas and infrastructures in Yemen," he added.
President Rouhani also dismissed allegations that Iran has supplied Yemen with missiles as "incorrect and baseless", and said instead of projecting the blame on others, efforts should focus on immediate halt in the war against Yemen and dispatch of humanitarian aid to the poor country to pave the ground for Yemeni-Yemeni talks.
Kaag, for her part, underlined that the Netherlands recognizes Iran's need to weapons program to defend itself as legitimate.