Turkey
Iran Rejects Great Satan US Claim about Tehran's Support for PKK against Turkey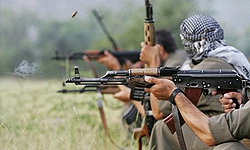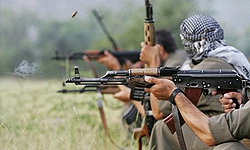 Iran categorically rejected the recent accusations raised by the US alleging that Tehran is arming Kurdistan Workers Party (PKK) terrorist group, and stressed that the claim is aimed at sowing discord among neighboring countries.
Turkish media quoted US Ambassador to Turkey Francis Ricciardone as claiming that Syria's government is sending Iranian weapons to PKK to attack Turkey.
In a statement on Thursday, Iran's embassy in Ankara underlined the friendly ties between Iran and Turkey, and said, "Yesterday's remarks by the US ambassador to Turkey once again revealed the American government's intentions to sow discord between the two friendly and brotherly countries of Iran and Turkey."
The statement said it is no secret to anyone that the US backs mercenary terrorist groups to topple popular governments and exert pressure on independent countries.
"The United States' role in supporting PKK and creating safe havens for the group in northern Iraq and its dark records in creating and exporting terrorism to different parts of the world are so evident that the US ambassador can never acquit his government before Turkey's public opinion," the statement underlined.
The Iranian Embassy concluded by saying, "The Islamic Republic of Iran believes that cutting Western financial aid to PKK and freezing the group's bank accounts in Western countries is the only practical way for confronting them."