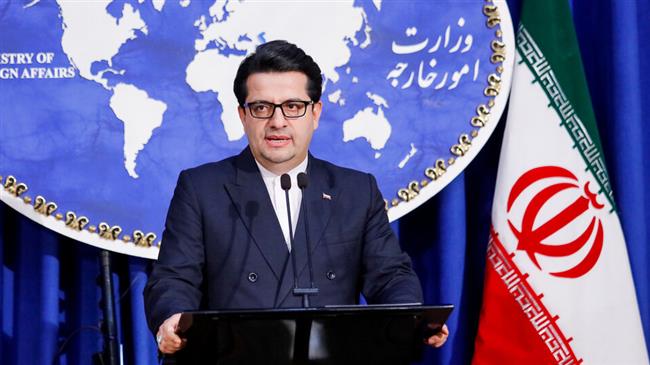 Iran has rejected France's interference in its internal affairs as unacceptable, saying Tehran will not tolerate Paris' meddlesome remarks.
In a post on his Twitter page on Wednesday, Iranian Foreign Ministry Spokesman Abbas Mousavi dismissed President Emmanuelle Macron's call for Tehran to free two jailed French nationals.
Les Français ne doivent pas oublier que l'Iran a sa souveraineté indépendante; ni notre administration ni notre pouvoir judiciaire ne reçoivent même des conseils de qui que ce soit.
Aussi, l'ingérenc dans les affaires internes de l'Iran est insupportable pour nous.— S.A MOUSAVI (@SAMOUSAVI9) December 11, 2019
"The French should not forget that Iran is a sovereign state. Neither our government nor the judiciary will take any advice from anyone," Mousavi said on Wednesday. "Any interference in Iran's domestic matters is unacceptable to us," he added.