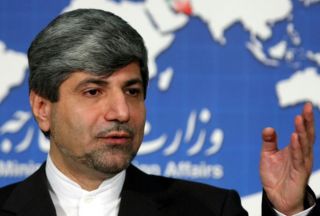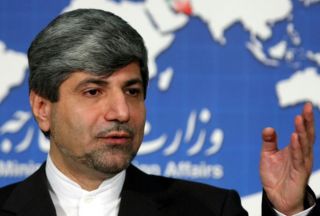 The Iranian Foreign Ministry has dismissed reports that claim some countries are refusing fuel supplies to Iranian passenger planes as a result of US sanctions against Iran.
Speaking at a press briefing on Tuesday, Iran's Foreign Ministry Spokesman Ramin Mehmanparast said refueling Iranian planes in foreign airports is taking place as always and the release of false reports that the fuel supplies had been banned by some states was part of a "psychological war" against Iran.
"Some false reports have been released indicating that some countries have denied providing Iranian airplanes with fuel. The latest investigations suggest that the officials of foreign states' air lines have denied such reports," Mehmanparast said.
Meanwhile, the United Arab Emirates (UAE) and Germany's airport officials announced earlier on Monday that they continue to refuel Iranian passenger planes.
Iranian officials in the Dubai airport also announced that there have been no problems for refueling Iranian passenger planes in the UAE whatsoever.
Meanwhile the foreign ministry spokesman further described Tehran's willingness to continue nuclear talks with the West as part of its efforts to safeguard the sovereignty and interests of the nation.
"The Islamic Republic continues nuclear talks to clarify its stance for those states which have not been properly briefed on Iran's nuclear technology," Mehmanparast noted.
"The Western states' efforts to introduce Iran's nuclear technology with false reports will be inconclusive and the Islamic Republic will not relinquish its nuclear rights," he went on to say.
Despite a very recent UN Security Council resolution against Iran's nuclear program, major world powers have called for a new round of talks with Tehran on its nuclear program.
After the Security Council resolution was imposed against Iran on June 9, Iranian President Mahmoud Ahmadinejad declared that Tehran would delay any new talks with the P5+1 group, in order to punish its members for supporting the US-proposed sanctions resolution.
The Iranian chief executive also said Tehran will not accept any new talks before Aug. 11, 2010.
While the US possesses and has used nuclear weapons in the past, Washington, in a politically-motivated move, is imposing unilateral sanctions against Iran, which does not possess nuclear weapons nor does it seek to develop such weapons.