Iran
Iran rejects reports of uranium shipment to Russia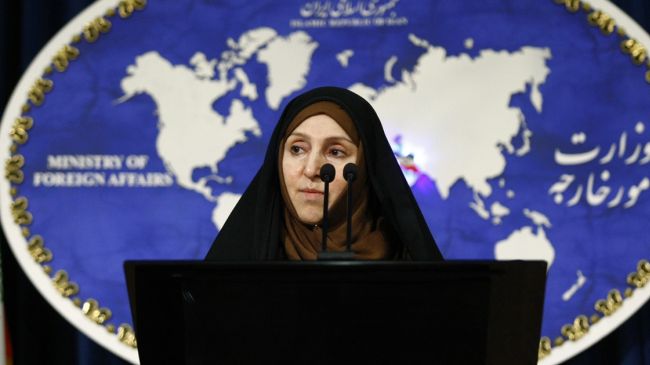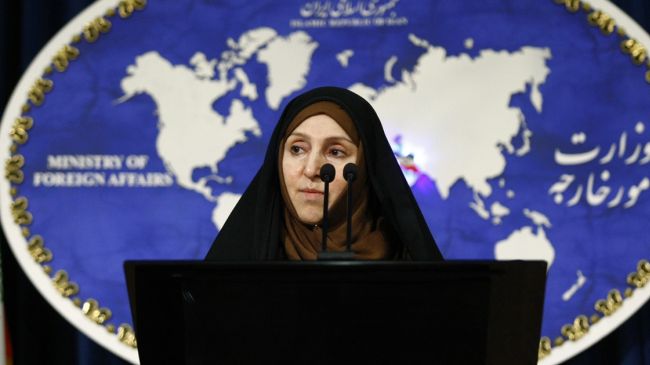 Iran rejects a Western media report claiming that the Islamic Republic has agreed to send a part of its enriched uranium stockpile to Russia once it signs a comprehensive nuclear deal with the P5+1 group of world powers.
Iran's Foreign Ministry Spokeswoman Marzieh Afkham reaffirmed in a Tuesday statement that Tehran does not confirm the politically-motivated speculations by certain foreign media outlets.
Afkham further said Iranian negotiators attend the ongoing nuclear negotiations to safeguard "the national interests and rights of the Iranian people" regardless of such Western media hype.
The comment came after American newspaper The New York Times, citing officials and diplomats involved in the negotiations, claimed that Tehran "has tentatively agreed to ship much of its huge stockpile of uranium to Russia if it reaches a broader nuclear deal with the West."
"Under the proposed agreement, the Russians would convert the uranium into specialized fuel rods for the Bushehr nuclear power plant," the report said.
Afkham added that such media reports are aimed at influencing the climate of Iran-P5+1 talks ahead of a new round of negotiations on Tehran's nuclear energy program, slated to be held in Oman on November 11.
Iran and the P5+1 — the United States, France, Britain, Russia, China and Germany — are in talks to work out a final deal aimed at ending the longstanding standoff over the Islamic Republic's nuclear energy program before November 24.
Sources close to the Iranian negotiating team say the main stumbling block in the way of resolving the Western dispute over Iran's nuclear energy program remains to be the removal of all the bans imposed on the country, and not the number of centrifuges or the level of uranium enrichment.
Tehran wants the sanctions entirely lifted while Washington, under pressure from the pro-Israeli lobby, insists that at least the UN-imposed sanctions should remain in place.