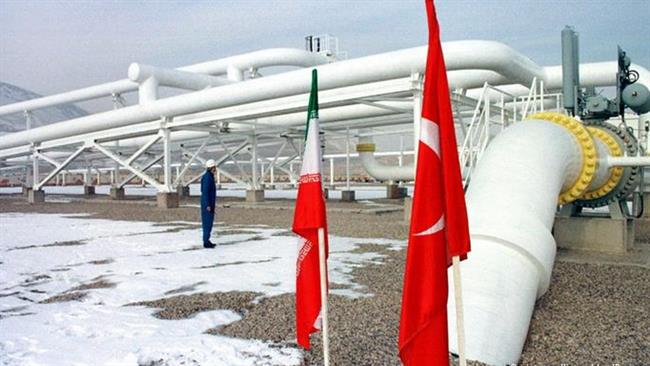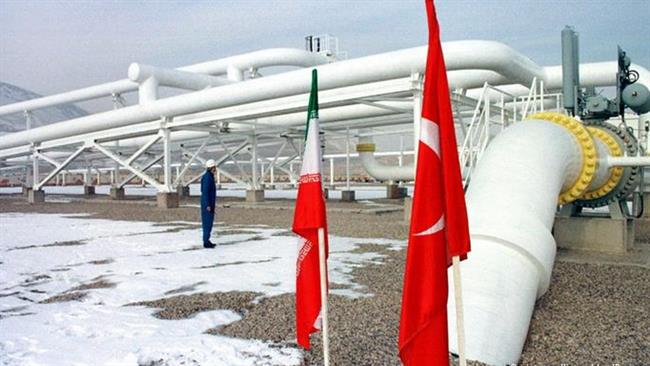 Iran continues gas exports to Turkey at normal levels, an official says, dismissing reports that the country had ramped up supplies to its northwestern neighbor.
"Iran supplies about 30% of Turkey's gas needs and claims of an increase in gas exports to Turkey in recent days are not true," head of the gas measuring station on the Bazargan border Sadeq Akbarpour said.
Iran must supply Turkey with a maximum 10 billion cubic meters of natural gas a year under a 25-year deal signed in 1996.
Akbarpour said exports of additional gas are not possible under the existing contract and the two countries have to sign a new deal for any increase.
"Gas exports to Turkey have had an upward trend since 1996 and reached 10 billion cubic meters. Hence, it is not possible to increase them under the existing contract," he added.
Turkey is said to be looking at the possibility of boosting imports from Iran which is already Ankara's second biggest supplier.
The existing 2,577 km (1,601 miles) pipeline runs from Tabriz in northwest Iran to Ankara, but it also passes through Turkey's restive east where PKK militant attacks have repeatedly halted supplies.
"Presently, about 30% of Turkey's imported gas is supplied by Iran and in case of a disruption, the country would face serious problems," Akbarpour said.
Turkish leaders have begun searching for new energy sources amid a serious diplomatic spat with Russia which covers 60% of Turkey's total gas needs.
The Turkish economy would be dealt a serious blow if Moscow chose to cut gas exports to punish Ankara over its downing of a Russian bomber in Syria.
President Vladimir Putin has already ordered economic sanctions on Ankara and pledged additional measures. Turkish Deputy Prime Minister Mehmet Simsek said Monday tensions with Russia could cost Turkey's economy $9 billion.
President Tayyip Erdogan and Prime Minister Ahmet Davutoglu traveled to Qatar and Azerbaijan this week as part of their effort to avert a possible energy crisis.
Turkey seeks to increase gas imports from Azerbaijan through the TANAP pipeline in a project which is set for mid-2018. Meanwhile, LNG imports from Qatar would not make up for lost Russian gas because of insufficient storage capacity.