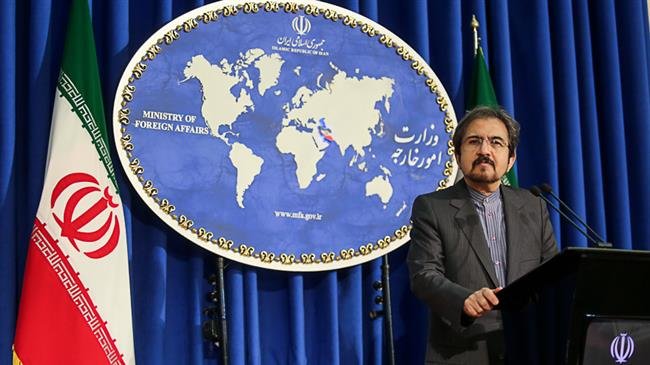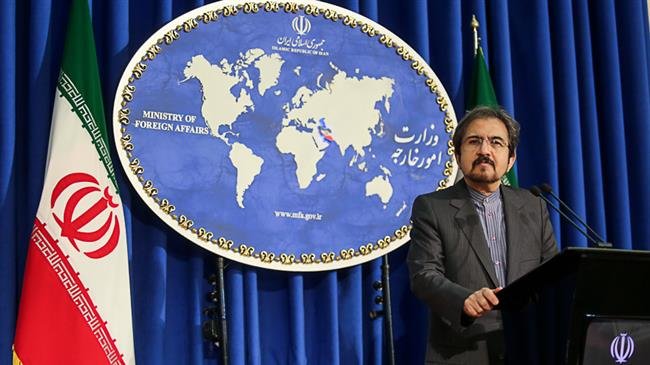 Iran has dismissed "unjustifiable" claims made by the United States for shutting down its consulate in the southern Iraqi city of Basra, saying the move is part of a blame game played by Washington.
"The Islamic Republic of Iran condemns any attack on diplomats or diplomatic missions," Iran's Foreign Ministry Spokesman Bahram Qassemi said on Saturday.
He added that Iran regards the "ludicrous justification" provided by Washington for the closure of the US consulate general in Basra, which was carried out following days and weeks of "propaganda, speculation and baseless accusations" against Iran and Iraqi forces, as a "suspicious move and a blame game."
The US State Department announced its decision to close and evacuate its consulate in Basra over what it called security risks after violent incidents near the mission.
State Department spokeswoman Heather Nauert said on Friday US Secretary of State Mike Pompeo had placed the US consulate in Basra on "ordered departure," temporarily relocating the US diplomatic personnel in the Arab country.
Pompeo said the decision had been made to protect American diplomats against the violence, which he blames on Iran. The American diplomat claimed Iran was trying to use the potential risk to US staff there as a form of leverage on the administration of Donald Trump and his anti-Iran policies.
In reaction to the move, Qassemi said the US made such claims despite numerous "overt and covert indications" of foreign agents' involvement in a "brutal" attack on Iran's consulate in Basra.
However, it is quite crystal that US officials' "childish justifications" are part of the country's adventurism and plot to depict Iraq as an insecure country to exert pressure on the Arab country's government, the Iranian spokesperson said.
Protests broke out in Basra early this month over alleged corruption and government neglect and later turned into deadly violence in the oil-rich city.
In the course of the protests, the Iranian consulate in Basra was stormed, with attackers setting the building ablaze in their brutal raid, causing serious financial damage. Later, a number of rockets were also fired at the American consulate, which is located near the city's airport.
The Iranian Foreign Ministry spokesman on September 12 rejected as "provocative and irresponsible" US accusations regarding the unrest in Basra, saying Washington cannot cover up its involvement in fomenting tension in Iraq by blaming others.
"The US administration's policies to create tension, its meddlesome measures and aggressive interference are the main reason behind instability, insecurity, tension and division in the region, and the policies of this country in Iraq have led to nothing but insecurity and instability," Qassemi said.
The US invaded Iraq in 2003 under the banner of "war on terror" two years after invading Afghanistan under the same pretext. The deployment was followed by rampant violence and chaos, which set the stage for the rise of the Daesh Takfiri terrorist group in 2014.