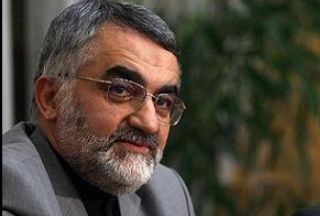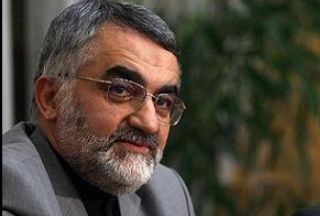 A senior Iranian lawmaker has renewed Tehran's offer of assistance in capping the oil spill in the Gulf of Mexico, with the US dodging a response to the proposal.
Head of Parliament's (Majlis) Commission on National Security and Foreign Policy Alaeddin Boroujerdi said Thursday that Iran was ready to employ its expertise in containing oil spills to put an end to the "environmental catastrophe" in the Gulf of Mexico.
"Despite the aggressive US stance towards the Iranian nation, Iran is ready to help put an end to the spill because of severity of the environmental catastrophe," IRNA quoted Boroujerdi as saying during a meeting with Swiss Ambassador to Tehran Livia Leu Agosti on Thursday.
The Swiss embassy is in charge of the US Interests Section in Iran, after Washington and Tehran ended all relations in the aftermath of the 1979 US Embassy takeover in Tehran.
Boroujerdi and Agosti also discussed the latest US-proposed sanctions against Iran over its nuclear program, that were passed at the UN Security Council (UNSC) on June 9.
"Imposing sanctions will not prompt the Iran nation to surrender and the Iranian nation will continue to defend their legal rights," Boroujerdi stressed.
The UNSC move came three week after Iran, Turkey and Brazil issues the Tehran declaration.
Foreign ministers of Iran, Turkey, and Brazil signed the declaration in the Iranian capital on May 17, according to which Iran would ship 1200 kilograms of its low-enriched uranium to Turkey to be exchanged for 120 kilograms of 20 percent enriched nuclear fuel rods to power the Tehran research reactor, which produces radioisotopes for cancer treatment.
The Swiss ambassador, whose country has been urging dialogue with Iran, expressed optimism that the declaration can still be used as the basis for talks between Iran and the world powers.
The US has characteristically ignored repeated offers of help from Iran to contain the oil spill. The National Iranian Drilling Company (NIDC) offered its assistance twice in May.
Earlier this week, a commander of the Islamic Revolution Guards Corps (IRGC), Brig. Gen. Rostam Qasemi, offered the help of experts from Khatam al-Anbiya headquarters to contain the oil spill.
Millions of gallons of oil have poured into the Gulf since an offshore BP rig exploded on April 20, Killing 11 workers. A newly revealed BP document indicates that around 100,000 barrels of oil per day are spewed out of the well into the gulf.