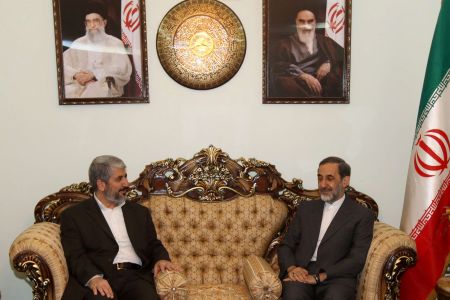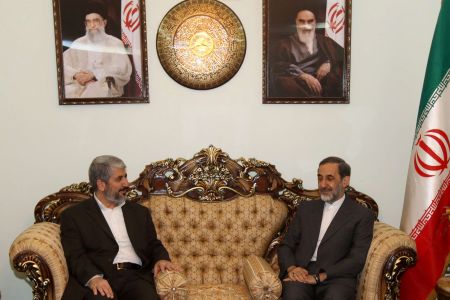 Ali Akbar Velayati, a senior foreign affairs advisor to the Leader of the Islamic Ummah and Opressed People, renews Iran's support for Palestine and Lebanon against Israel and the US.
"The Islamic Republic of Iran will support resistance groups in Palestine and Lebanon against the Zionist regime (Israel) and the US," Velayati said.
Velayati was speaking in a meeting with the Secretary General of the Popular Front for the Liberation of Palestine (PFLP), Maher al-Taher, the leader of the Popular Front for the Liberation of Palestine-General Command, Ahmad Jibril, and Secretary General of the Palestinian Popular Struggle Front (PPSF) Khalid Abdul Majid in Damascus on Sunday, IRNA reported.
Velayati pointed to sanctions of the UN Security Council and the European Union against Iran over its nuclear case and said, "Sanctions are not a new issue. They will have no impact on Iran's path to achieve more progress."
The Palestinian figures expressed solidarity with Iran and said European and US sanctions against Iran will be ineffective in maintaining Tehran's support for resistance movements in the region.
Meanwhile, Velayati held talks with Hamas political leader Khaled Meshaal on regional developments and the US and Israel threats against independent countries in the region, IRIB reported.
Meshaal said that resistance groups are ready to counter enemy challenges and threats.
He expressed confidence that the future of the region belongs to the Muslim nation and the resistance.
Velayati arrived in Damascus on Saturday for a three-day visit. He was earlier in the Lebanese capital Beirut to meet President Michel Sleiman and Hezbollah's Secretary General Seyyed Hassan Nasrallah.
Earlier on Sunday, Velayati met with Syrian President Bashar al-Assad in Damascus and discussed regional issues.
They voiced their unrelenting support for the Palestinian and Lebanese resistance movements, saying it is the only way to confront Israel.