Economy
Iran
Middle East
Iran reports $11.5bn export in second quarter of 2019
Iranian officials have announced that the country exported around $11.5 billion worth of goods and services in the first three months of the Iranian calendar year, which began in late March.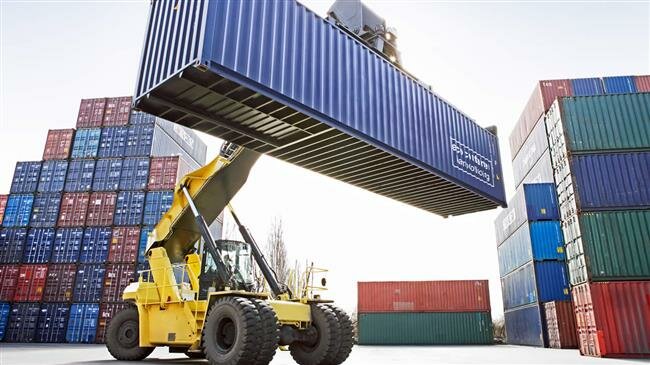 Acting head of Iran's Trade Promotion Organization said on Sunday that the amount of export recorded in the period, which corresponds to the second quarter of 2019, showed almost no growth compared to the similar period last year.
Mohammad Reza Mo'doudi said, however, that the value of import to Iran in the same quarter had decreased around 8.7 percent to stand at $10.2 billion.
The official would not elaborate on the share of the petrochemicals in the total volume of Iran's exports. However, the stable figures come as Iran has been facing restrictions in trade with its traditional partners as sanctions imposed by the US has made it more difficult for Iranian businesses to access banking services in other countries.
Iran eyes $32bn worth of export to nearby countriesIran plans to export some $32 billion worth of goods and services to 15 nearby countries.
Mo'doudi said that the amount of Iran's non-oil export, which also includes products derived from crude, should have declined if Iran had not carried out proper investments in megaprojects in the petrochemical and steel industry over the past years.
The official said some 400 out of 8,000 items exported from Iran last year accounted for 95 percent of the total volume of export from the country.
He said 130 items of those competitive products or services accounted for more than $37 billion worth of Iran's annual export.
Mo'doudi said Iran aims to bring the total value of its non-oil export to $120 billion by 2025, insisting the government needed to empower the exporters through a "detailed plan" if it wanted to meet the target.