Iran
Middle East
Iran reports new high in adding hospital beds with 8,100 in one year
Iranian authorities say for a first time in four decades the country is adding 8,100 hospital beds to further expand a healthcare system that is lagging behind in some remote areas.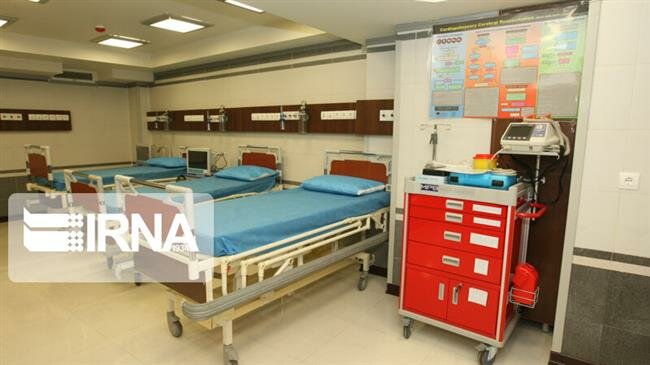 Iran's health minister Saeid Namaki said on Thursday that the new hospital beds will be ready for use until the end of the current Iranian calendar year in late March 2020.
Namaki added that the figure was the highest on record since the Islamic Revolution of 1979, adding that it was double the figure recorded over the last year, when 4,500 hospital beds were added to the system.
The minister said rapid expansion of Iran's healthcare system was taking place at a time when the country is experiencing economic hardships as a result of sanctions imposed by the United States.
"We will inaugurate 50 projects each week," said Namaki of the plans by his ministry to open various hospitals and clinics across the country until March.
Venezuela inks agreement with Iran in medical sector amid sanctionsThe Venezuelan science minister has paid a visit to Iran's Science and Technology Park in Tehran to buy medical equipment from Iran.
The comments came during Namaki's visit to Ardestan, a city located in the desert region in central Iran.
The minister regretted the fact that access to hospitals and health centers was difficult in some remote regions in Iran.
He said that the government was intent on creating a balanced healthcare system that could offer sustainable services to people living in rural areas.
Namaki said Iran's coverage of universal healthcare would increase in the coming years to include nine million people who have never had access to such services.
He said the government would pay the full costs for the scheme which he described as one of the most fundamental achievements of the Iran's Health Reform Plan.