Iran
Middle East
Iran resolute on developing all-out relations with Turkmenistan: President Raeisi
Iran's President Ebrahim Raeisi says Tehran is determined to boost relations with Ashgabat in all areas, especially transportation and energy generation.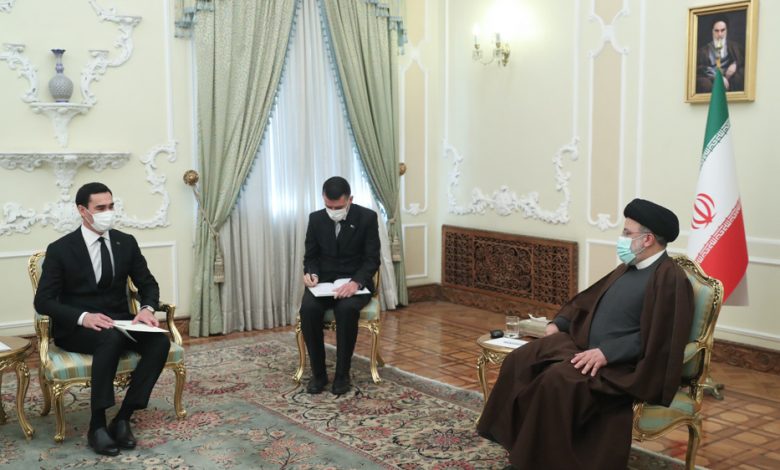 Raeisi made the remarks in a meeting with Serdar Berdimuhamedov, the special envoy of Turkmenistan's President Gurbanguly Berdimuhamedov, and Foreign Minister Rashid Meredov in Tehran on Sunday.
Saying that Tehran and Ashgabat are improving relations, Iran's chief executive said, "We are determined to take effective and useful steps in political, economic, cultural and social sphere for the benefit of our nations."
The Iranian president noted that a meeting with his Turkmen counterpart in Ashgabat and phone calls between the two sides have opened a new chapter in the development of mutual relations.
"In these talks, proper decisions were made to remove the existing obstacles in the way of cooperation, including in the field of transportation and energy; and the ground for expanding and deepening relations between the two countries has been facilitated," Iran's president said.
He emphasized that Tehran welcomes Turkmenistan's proposals to strengthen cooperation in various sectors, especially in the field of energy, trade and commerce, adding, "There are no obstacle and limitation in this regard."
Heading a high-ranking delegation, the Iranian president visited Ashgabat late in November to attend the 15th Summit of the Economic Cooperation Organization (ECO).
He said promotion of cooperation with neighboring and regional countries is a foreign policy priority of the Islamic Republic, adding that such interactions can play a "very effective" role in expanding economic relations.
The Turkmen president's special envoy, for his part, submitted a written message from President Berdimuhamedov to Raeisi and hailed Iran's efforts to expand mutual relations in recent months.
He said his country is resolved to expand relations with Iran in various fields, particularly in such areas as natural gas, transportation, economy, trade and culture.
Serdar Berdimuhamedov added that Ashgabat seeks to open a new historical page in relations with Tehran, noting that various proposals have been prepared to expand inclusive cooperation, particularly to increase and facilitate trade and transit at border terminals, which would be signed and implemented during a visit by Turkmenistan's president to Iran.
First VP: Iran, Turkmenistan ties must serve as role model for region
Later on Sunday, Iran's First Vice President Mohammad Mokhber met with Serdar Berdimuhamedov, who also serves as Turkmenistan's deputy chairman of government, saying that relations between Tehran and Ashgabat must turn into a role model for the entire region.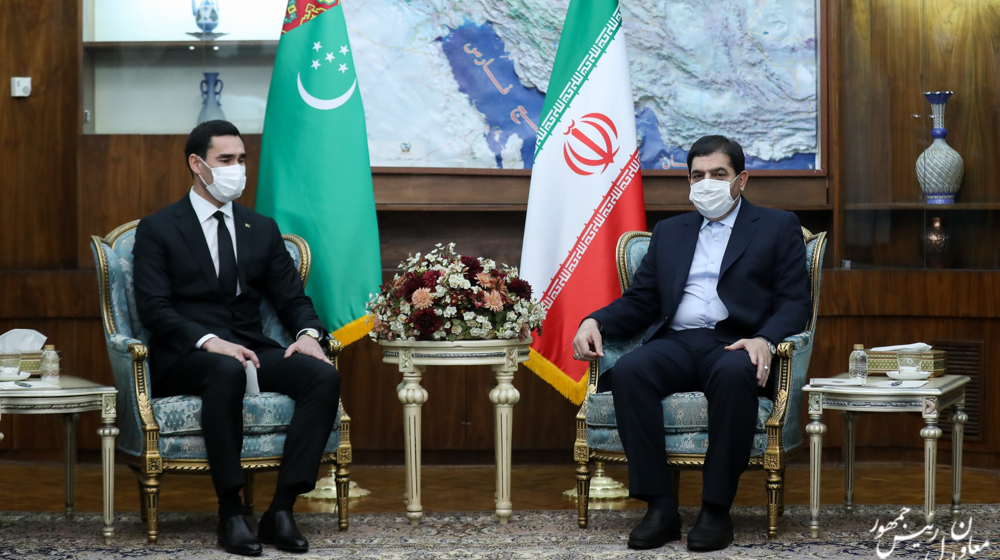 Stressing that development of relations with all neighboring countries, including Turkmenistan, is among Iran's prioritized strategies, Mokhber said, "The current volume of exchanges between Tehran and Ashgabat is not acceptable and relations between the two countries must be further developed to turn into a model for other regional states."
"Relations between the two countries, must further expand in all areas, especially oil, energy, rail, sea and land transportation, export of engineering services as well as facilitation of exports and imports through border terminals," the Iranian official said.
Berdimuhamedow, for his part, noted that expansion of relations with all neighbors, including the Islamic Republic of Iran, was among Turkmenistan's foreign policy priorities, stressing the need for further development of economic, industrial, trade, transit and cultural exchanges between the two sides.