Iran
Iran respects Islamic principles, int'l undertakings on human right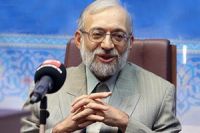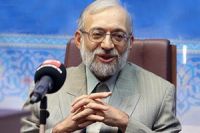 A senior Iranian judiciary official announced while Iran is committed to the promotion of human rights, its approach to the issue complies with the Islamic tenets, the country's Constitution and the international undertakings.
According to Tasnim news agency, Secretary General of Iran's High Council for Human Rights Mohammad Javad Larijani said "In our human rights approach, we function according to the honorable Islamic principles, the Constitution and the international commitments."
He made the comments in a meeting of the 20th session of the UN Human Rights Council Universal Periodic Review (UPR) Working Group, held in the Swiss city of Geneva on Tuesday evening for the adoption of a report on the Islamic Republic of Iran.
Larijani also noted that Iran's policy of promotion of human rights is based on active interaction with the UN and global cooperation on the basis of cultural diversity.
A troika, consisting of the Philippines, Romania and Argentina, were tasked with reviewing Iran's human rights in the working group.
The UPR is a unique process which involves a review of the human rights records of all UN member states. The process provides the opportunity for each state to declare what actions they have taken to improve the human rights situations in their countries and to fulfill their human rights obligations.
The Working Group meets in three two-week sessions each year and reviews 16 states at each session -a total of 48 states each year.
A group of three rapporteurs (troika), drawn from among the Council's member states, facilitates the review of each state.