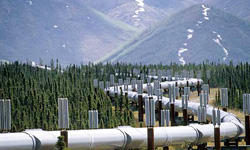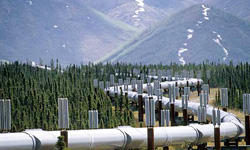 Turkish Minister of Energy and Natural Resources Taner Yildiz announced on Sunday that the Iran gas pipeline, which was damaged last week due to an explosion in the Turkish territories, has been repaired and is now back to normal operation.
The gas flow on a pipeline carrying Iranian natural gas to Turkey resumed on Sunday, almost a week after it was halted by an explosion in eastern Turkey, Yildiz said.
"The Turkey to Iran natural gas pipeline just started to pump this morning," Turkish Yildiz said.
"Turkey is currently getting natural gas from Russia, Iran and Azerbaijan and we did not have any supply problems," he said.
The pipeline was damaged in an explosion 50km deep into the Turkish territory at 5:00 am (local time) on Monday.
The pipeline has so far been hit by repeated bomb attacks by the Kurdistan Workers Party (PKK) who are fighting against the Ankara government for autonomy.
The Monday blast took place after Iranian Oil Minister Rostam Qassemi announced last week that Ankara is willing to boost crude and gas imports from Iran.