Iran
'Iran, Russia effective in intl. relations'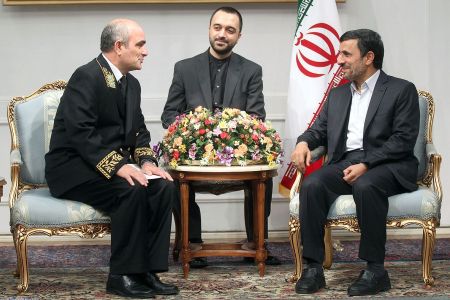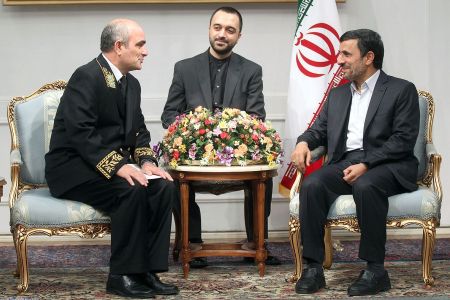 Iranian President Mahmoud Ahmadinejad says the Islamic Republic of Iran and Russia play an important and effective role in international relations.
Ahmadinejad made the remarks during a meeting with new Russian Ambassador to Iran Levan Dzhagaryan on Tuesday, IRNA reported.
He praised "excellent and growing" relations between Tehran and Moscow, and noted that certain bullying countries are worried that Iran and Russia may be obstacles in front of them.
President Ahmadinejad highlighted the necessity for having a strategic outlook in promoting relations between the two states, calling for expansion of bilateral ties in all spheres.
He also appreciated Russia's stance in the International Atomic Energy Agency's Board of Governors and the UN General Assembly against the US and its allies.
During the meeting, Dzhagaryan submitted his credentials to President Ahmadinejad and expressed Russia's eagerness to increase interactions with the Islamic Republic.
The Russian envoy stated that Tehran and Moscow have the same approaches toward global issues.
The Russian foreign ministry issued a statement in November, criticizing the latest IAEA report on Iran's nuclear program as "unprofessional and premature," lauding Iran's efforts to ease concerns over its nuclear activities.
The IAEA report accused Iran of seeking to weaponize its nuclear technology, an allegation Tehran has strongly rejected.