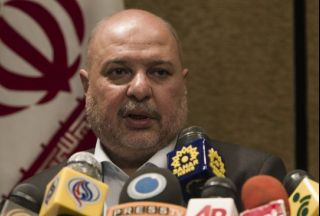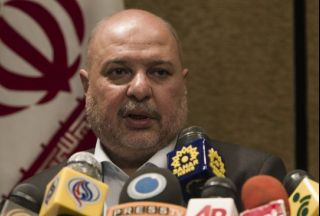 Following an energy agreement with Russia, Iranian Oil Minister Massoud Mir-Kazemi has stressed that Tehran-Moscow ties are based on deals unaffected by sanctions.
"The energy sector is of impotence to all countries and sanctions do not affect it," IRIB quoted Mir-Kazemi as saying on Wednesday.
The minister added that "relations with Russia are outside this scope [of sanctions] and are based on previous treaties which both sides aim to pursue."
The remarks were made shortly after Tehran and Moscow signed a road map aimed at outlining future energy cooperation between the two longtime trade partners.
Mir-Kazemi also announced the formation of an energy committee, which would assemble every 6 months to assess ways to enhance cooperation.
The move comes after Iran criticized its veto-wielding permanent member of the UN Security Council neighbor for conceding to the US-led sanctions campaign after cutting a deal with Washington.
Earlier this week, Russian President Dmitry Medvedev expressed reservations about Iran's nuclear program. "Iran is nearing the possession of the potential which in principle could be used for the creation of a nuclear weapon."
Senior Iranian officials rejected the remarks, urging Russia to ignore "false claims" by American and British spy agencies.
Tehran has also expressed anger over Russia's passive stance in endorsing Iran's nuclear fuel swap declaration aimed at ending the standoff over the country's nuclear program.