Economy
Iran, Russia sign 70-billion projects to boost trade, economic ties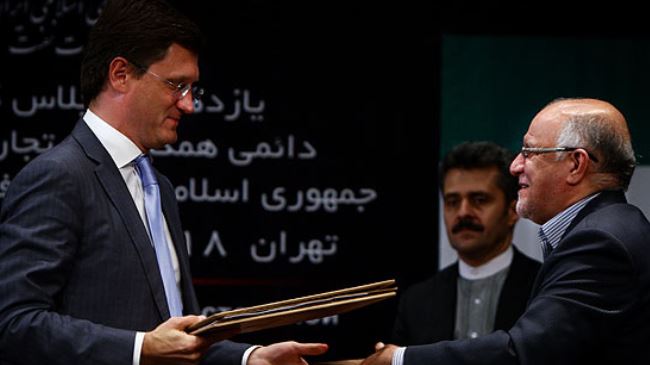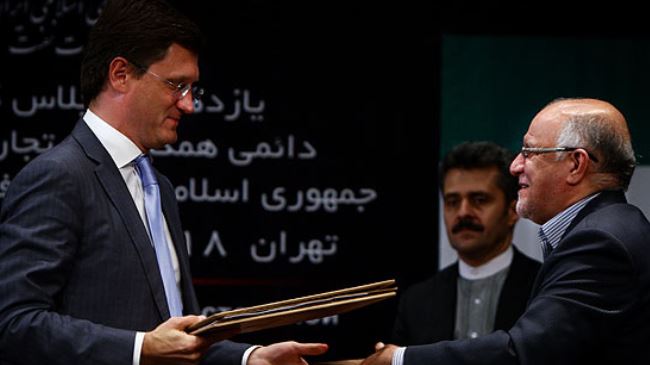 Russian Energy Minister Alexander Novak says Tehran and Moscow have signed projects worth of seventy billion euro to develop their trade and economic ties.
The Russian minister announced the report on Tuesday night during the 11th round of Iran-Russia trade cooperation commission, held in Tehran.
He said that 40 Russian companies took part in the joint economic meeting.
Russia is ready to export products and services to Iran while it is keen to import required services and products from the Islamic Republic, he said.
Novak also said that Russia takes an interest in Iran's oil and gas market after US-led sanctions imposed on Iran over the country's civilian nuclear program led to restrictions on the activities of foreign companies in Iran's oil sector.
Russia can initiate a big movement in Iran's oil industry if certain rules and regulations on trade cooperation are improved in Iran.
He also said that Iranian President Hassan Rouhani will meet with his Russian counterpart Vladimir Putin in the near future.
The US and EU have imposed an array of embargoes on Russian individuals and businesses over the crisis in Ukraine. They accuse Moscow of supporting anti-Kiev protesters in eastern and southern Ukraine. Russia denies the allegation.
The US and its European allies have imposed sanctions against Iran under the allegation that the Islamic Republic pursues non-civilian objectives in its nuclear work. Iran denies the accusation.