Iran
Syria
World News
Iran, Russia to continue to protect Syria: Ali Akbar Velayati, senior adviser to the Leader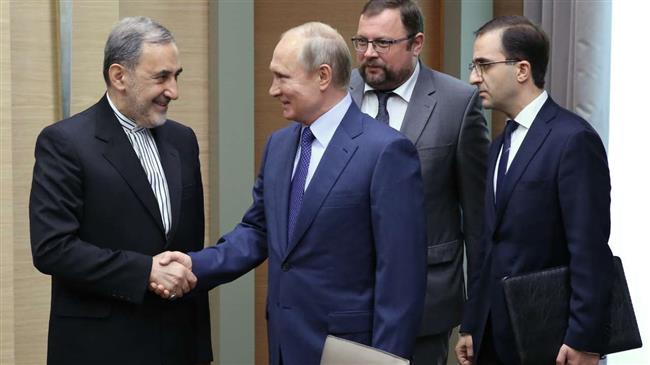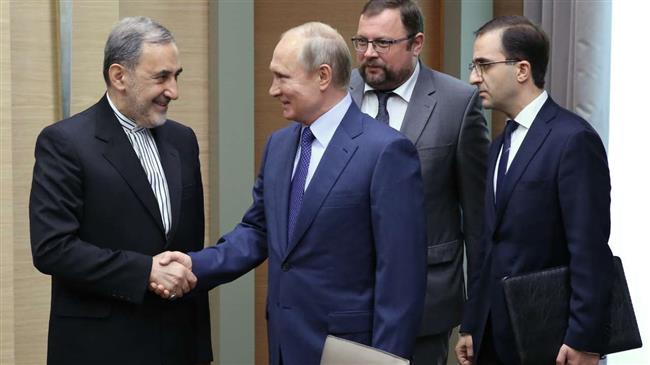 Ali Akbar Velayati, a senior adviser to Leader of the Islamic Revolution Ayatollah Seyyed Ali Khamenei, says Iran coordinates its military presence in Syria with Moscow and Damascus.
Velayati made the remarks in Moscow Friday amid reports that Iran's role in Syria will be a key item at a summit between Russian President Vladimir Putin and his US counterpart Donald Trump in Helsinki on Monday.
Israeli Prime Minister Benjamin Netanyahu met with Putin in Moscow Wednesday, saying after the meeting, "Our opinion is known that Iran needs to leave Syria."
Velayati said Iran and Russia's presence in Syria will continue to protect the country against terrorist groups and America's aggression.
They "will immediately leave if Iraqi and  Syrian  governments want it, not because of Israel and America's pressure," he added.
Velayati touched on the objectives of the Israeli leader's visit to Moscow where he "repeated his delusional and threadbare accusations against Iran," state news agency IRNA reported.
"The process of developing relations between Iran and Russia is not one-sided and therefore, the irrelevant, meaningless and interventionist claims made by Netanyahu do not affect Iran-Russia relations," he said.
Velayati, the Leader's adviser on international affairs, traveled to Moscow on Wednesday to convey a message from Ayatollah Khamenei and Iranian President Hassan Rouhani's written letter to President Putin.
"It can be said that the sending of the important and strategic message of the Supreme Leader, as well as the message of the president and long talks with Putin were a turning point in the relations between Iran and Russia," he said.
Velayati said it was agreed that the decisions of the meeting be followed up and pursued effectively by the authorities of the two countries and reported to Ayatollah Khamenei and Presidents Putin and Rouhani so that any problem could be solved with the order of top officials.
Velayati described his Thursday meeting with Putin ahead of the Trump-Putin summit as "very decisive."
"On the one hand, NATO has convened under the US centrality, raising certain points in a clause against Iran. On the other hand, there are plans for Iran and Russia to consider uniting against the pressures of America and its followers in the region and some Western countries."
A senior Iranian official conveys a message from Leader of the Islamic Revolution Ayatollah Seyyed Ali Khamenei to Russian President Vladimir Putin in Moscow.
The official touched on the alliance of the "resistance front" as well as Iran and Russia in their campaign against foreign-backed terrorists in Syria, saying they will be the winner of the ongoing conflict.
"We hope that the cooperation between Iran and Russia will be a model for cooperation among Iran, China, India and some of the major East Asian countries, helping publicly realize a strategic vision to develop relations with the eastern countries."
Iran's former Foreign Ministry spokesman Hamid Reza Asefi told Tasnim news agency that Velayati's visit to Moscow was "very important," taking place in a "sensitive juncture."
"Mr. Putin seated Dr. Velayati across from himself at the table, making the meeting be seen a serious negotiation and taking any sense of formality out of it. The sort of sitting arrangement represented the atmosphere that exists in the relationship," he said.
"Face-to-face negotiations are reserved for the peers in diplomatic relations and this arrangement suggested that Mr. Putin had placed Dr. Velayati in a rank akin to himself and attached importance to the meeting," Asefi said.
The Kremlin said in a statement that Putin and Velayati exchanged views on bilateral Tehran-Moscow relations and the developments in the Middle East, including the Syria crisis.