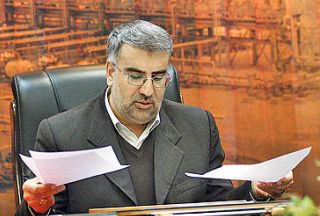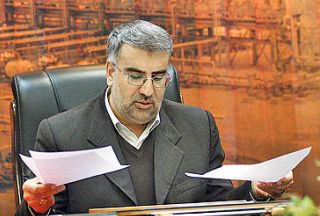 Tehran and Moscow have agreed to establish a joint bank to help fund bilateral projects and expand cooperation in natural gas deliveries and oil products.
According to Deputy Oil Minister Javad Oji, the joint bank will finance oil and gas projects and work out a mechanism for using the currencies of both countries for payments, Mehr news agency reported Thursday.
Oji, who is also the managing director of National Iranian Gas Company, further added that Iranian Oil Minister Massoud Mirkazemi and Russian Minister of Energy Sergei Shmatko also discussed ways of developing oil and gas fields and using the technical and operational powers of both parties in their meeting in Moscow last Wednesday.
Mirkazemi and Shmatko signed a road map outlining long-term energy cooperation in the upstream and downstream oil, gas and petrochemical sectors.
Based on the agreement, joint investments on exchanging technical knowledge and transfer of technology in exploiting oil and gas and refining oil as well as offshore exploring activities will expand for three decades.
The two countries have so far formed five working committees in the energy sector.