Africa
Iran, S Africa must up anti-terror bids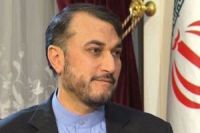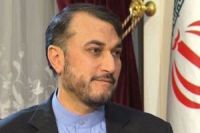 Iran's Deputy Foreign Minister for Arab and African Affairs Hossein Amir-Abdollahian saysIran and South Africa must strengthen cooperation to counter terrorism and extremism.
According to Press TV, Amir-Abdollahian said in a meeting with South Africa's Deputy Minister of International Relations and Cooperation Nomaindiya Mfeketo in Pretoria "South Africa and Iran can have further convergence and cooperation to counter violence and extremism in the region."
He warned against the spread of violence and extremism in the world including in African countries and emphasized that fight against terrorism demands international cooperation.
Amir-Abdollahian further commended South Africa's support for the Palestinian people in the Gaza Strip.
Mfeketo, for her part, said that South Africa attaches great significance to ties with Iran and called for consultation between the two countries on leading regional and international developments.
She added that terrorism is one of the main problems of her country and urged Iran's cooperation to combat the phenomenon.