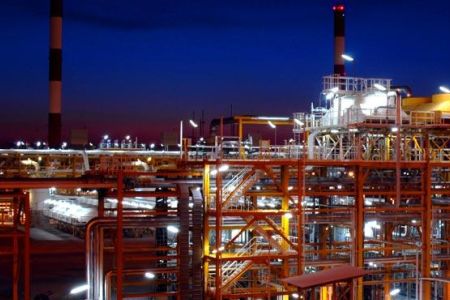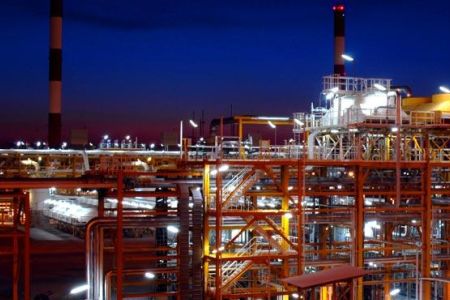 Iran will produce 2 billion cubic feet of sour gas per day after the development of Phase 19 of the South Pars gas field, says the director of the project.
The design of Phase 19 of South Pars Development Project has been completed and its drilling operations are due to begin in late January, IRNA quoted Farvardin Heidari as saying on Friday.
"We have plans to produce 1.1 million tons per year of LNG, 77,000 barrels per day of gas condensate for export and one million tons of ethane gas to be used as petrochemical feedstock in the gas processing unit of this phase," he added.
Heidari further underlined that Iran faces no difficulty in ordering and procuring the necessary equipments for the project.
South Pars covers an area of 9,700 square kilometers, 3,700 square kilometers of which are in Iranian territorial waters of the Persian Gulf. The remaining 6,000 square kilometers, i.e. North Dome, are in Qatar's territorial waters.
The Iranian gas field has 14 trillion cubic meters of natural gas (about eight percent of the world's reserves) and more than 18 billion barrels of LNG resources.