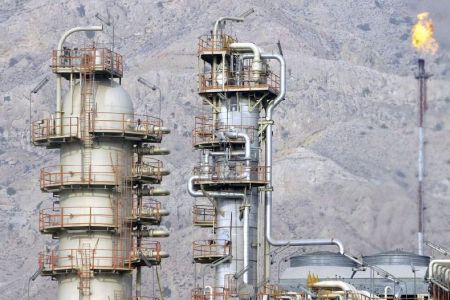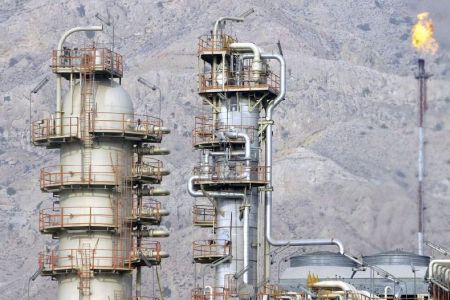 Iran minimizes US unilateral sanctions on its energy sector, saying the embargoes have nothing to do with Iran's oil and gas industries, but will rather cripple foreign firms.
"Sanctions will affect foreign companies, making them face difficulties in world trade. Sanctions are the West's decision; however, Iran is seeking cooperation," Shana quoted senior advisor of Iran's Pars Oil and Gas Company (POGC), Mohammad Hassan Mousavizadeh as saying on Tuesday.
Meanwhile, the Iranian Oil Minister Massoud Mir-Kazemi said earlier that the recent sanctions would not affect Tehran-Moscow ties.
"The energy sector is of importance to all countries and sanctions do not affect it," Mir-Kazemi said last Wednesday.
Speaking to reporters on their visit to Pars Special Economic Energy Zone, Mousavizadeh reiterated that the recently approved sanctions have nothing to do with Iran's oil and gas industries.
The POGC advisor stressed that approved sanctions against the Islamic Republic would not prevent foreign firms from joining South Pars development projects, noting that such firms can participate in the pending phases through negotiations with Iranian contractors.
Mousavizadeh, however, said that managing the projects by Iranian companies does not rule out the participation of foreign firms in South Pars projects.
The Iranian official further announced that European countries can plan on importing gas from Iran's South Pars gas field in the future.
The UN Security Council imposed a fourth round of sanctions on Iran on June 9 over its disputed nuclear program, while the United States and the European Union have imposed additional sanctions of their own.
While the US possesses and has used nuclear weapons in the past, Washington, in a politically-motivated move, is imposing unilateral sanctions against Iran, which does not possess nuclear weapons nor does it seek to develop such weapons.