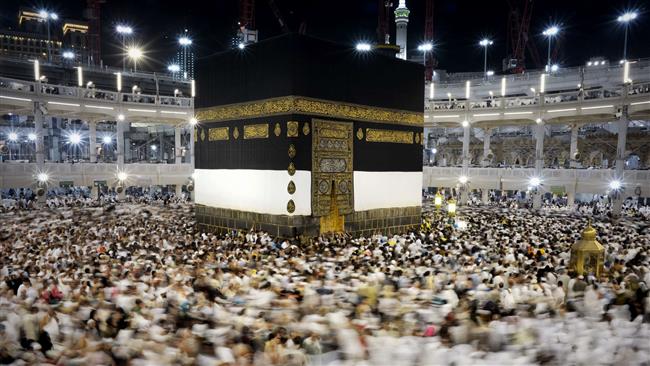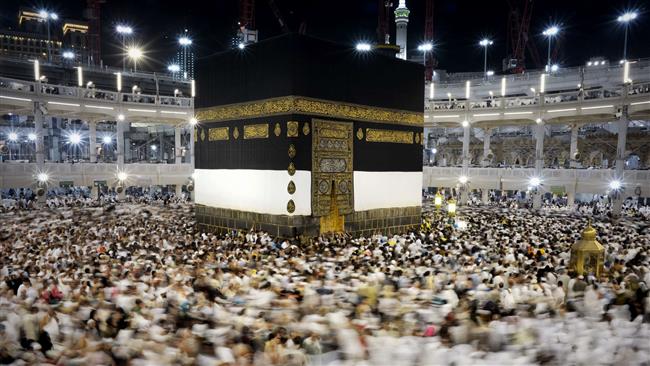 Saudi Arabia says talks with a visiting Iranian delegation on arrangements for Hajj pilgrimage were "positive," adding that the two sides reached an agreement on issuing electronic visas for Iranian pilgrims.
On Tuesday, an Iranian delegation traveled to Saudi Arabia at the official invitation of new Saudi Minister of Hajj and Umrah Mohammad Saleh bin Taher Benten to hold last-ditch talks with the Arab kingdom's officials on the dispatch of Iranian pilgrims for the annual rituals in September.
Speaking after talks with Iranian delegates in Riyadh on Wednesday, Hussein Sharif, the undersecretary at the Saudi Hajj Ministry, said the two sides had discussed "arrangements, as well as organization and services" for pilgrims, AFP reported.
He said that the two sides have reached an agreement to "use electronic visas which could be printed out" by Iranian pilgrims as Saudi diplomatic missions remain shut in Iran.
A final agreement would be signed at the end of the ongoing talks, he added.
The Saudi official did not give a clear answer on which airlines would be allowed to carry Iranian passengers to Saudi Arabia as air links remain severed.
"Directives concerning the air carrier will come from the Saudi civil aviation authority," said Sharif.
Tehran has not made any comments on the development so far.
Saeed Ohadi, the head of Iran's Hajj and Pilgrimage Organization, expressed hope Tuesday that the recent changes in the Saudi Ministry of Hajj will help settle all problems on the way of sending Iranian pilgrims to this year's Hajj.
In April, Iran's Minister of Culture and Islamic Guidance Ali Jannati said Riyadh was creating problems for the dispatch of Iranian pilgrims to Hajj rituals.
Tensions between Iran and Saudi Arabia intensified after the kingdom's execution of prominent Shia cleric Nimr al-Nimr in January.
Saudi Arabia cut diplomatic ties and halted flights to and from Iran on January 3 following attacks on vacant Saudi diplomatic premises in Tehran and the city of Mashhad by angry people protesting Nimr's execution.
More than 2,400 foreign pilgrims, including 464 Iranians, were crushed to death after two large masses of pilgrims converged at a crossroads in Mina, near the holy Saudi city of Mecca, during the symbolic ceremony of the stoning of Satan in Jamarat on September 24, 2015.
Last month, an Iranian delegation held four days of talks in Saudi Arabia aimed at thrashing out a deal, but with Saudi diplomatic missions in Iran closed and Iranian flights to the kingdom halted, they hit deadlock.
The issuance of visas and security arrangements for the Hajj have been two sticking points in the talks pertaining to this year's rituals.
Saudi Arabia had said Iranian pilgrims should travel to a third country to obtain a visa. However, Iran has been insisting that Saudi Arabia issue visas through the Swiss embassy in Tehran, which has been looking after Saudi interests since Riyadh broke off ties.