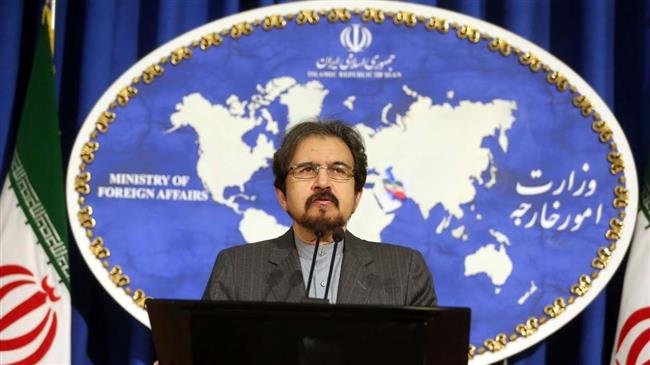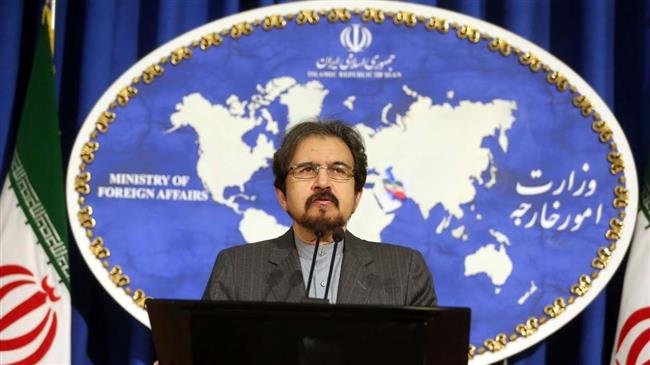 Iran calls Saudi Arabia "the true godfather of Takfiri terrorism" in the region and the world, firing back at former Saudi foreign minister, who had blamed the Islamic Republic for backing terrorism.
"As the seedbed of a fundamental ideology, which exports organized terrorism throughout the world, the Saudi government lacks all competence and credibility to level accusations [of backing terrorism] against other countries," Foreign Ministry Spokesman Bahram Qassemi said in remarks that the Ministry published on its website on Monday.
Earlier, Adel al-Jubeir, now Saudi Arabia's minister of state for foreign affairs, had called Iran a "chief sponsor of terrorism."
Qassemi said Jubeir towed a long track record of "manufacturing lies and harboring malice" against Iran and its people, saying his remarks did not make Riyadh any less liable for supporting terror.
He advised the Saudi official instead account for "[existence] of deep-seated terrorism inside the ruling structure in Saudi Arabia" and bloodshed of the people of the region and the world at the hands of the terror groups set up by the kingdom.
Wahhabism, the radical ideology dominating Saudi Arabia, is blamed for informing Takfirism — the practice of denouncing subscribers to other schools of thought as "apostates" and considering their lives to be expendable.
Takfiri terror groups such as al-Qaeda and Daesh have been responsible for thousands of deaths throughout the world, but mostly in the Middle East region, over the past two decades.
Qassemi also demanded that the kingdom act as the "raconteur" for the atrocities resulting from the invasion it is leading against Yemen.
Western double-standards and support for the kingdom, however, would shield Riyadh from accountability for its actions, the spokesman concluded.
On Wednesday, members of Iran's Islamic Revolution Guards Corps (IRGC) came under a car bomb attack while traveling in the southwestern Iranian province of Sistan and Baluchestan. Twenty-seven IRGC personnel were killed in the attack claimed by the so-called Jaish ul-Adl terrorist group, which is based in Pakistan and has known links to al-Qaeda and Saudi Arabia.
Afterwards, General Mohammad Ali Jafari, the IRGC's chief commander, warned Saudi Arabia and the United Arab Emirates that they could face retaliatory measures for supporting terrorists on behalf of the US and Israel.
Iran's Chief of Staff Major General Mohammad Baqeri also said that a "fiery revenge" awaited Jaish ul-Adl and other terrorist groups funded by regional Arab regimes such as Saudi Arabia and the Emirates.
"If a group is holed up in Pakistan using Saudi and Emirati money, carrying out such acts of terror by sending in some people, they should know that the flames of the Iranian nation's revenge will burn them to ashes," he stated.