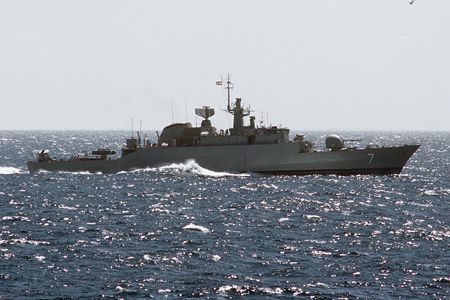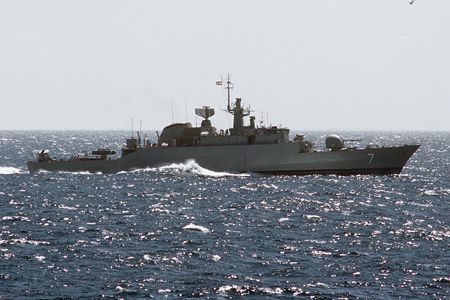 The Iranian Navy's 14th fleet of warships has thwarted an attempt by pirates to hijack an oil tanker belonging to the United Arab Emirates.
The UAE-flagged oil tanker was sailing from Bahrain to the Red Sea when it was attacked by two pirate boats, Press TV has learned.
The Iranian Navy's warship came to the Emirati tanker's aid in response to a distress call by the tanker.
The pirates were forced to retreat and the tanker continued on its way.
In line with international efforts against piracy, the Iranian Navy has been conducting anti-piracy patrols in the Gulf of Aden since November 2008 in order to safeguard merchant containers and oil tankers owned or leased by Iran or other countries.
The Gulf of Aden, which links the Indian Ocean with the Suez Canal and the Mediterranean Sea, is a strategic energy corridor, particularly because the Persian Gulf oil is shipped to the West via the Suez Canal.
Despite patrols by EU, NATO and several other countries, Somali pirates have hijacked dozens of ships in recent years and have taken in tens of millions of dollars in ransoms.
Iranian vessels have foiled seven piracy attacks since the start of the new Persian Year (March 21, 2011).