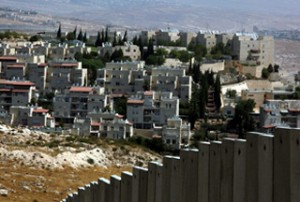 Iran says an illegal project by Israel to expand settlements on occupied Palestinian territory clearly shows that the regime is 'losing its bearings.'
"[The settlement expansion plans] show nothing but a desperate attempt by Israel to settle old scores following one humiliating defeat after another," said Mohammad-Hassan Aboutorabi, Deputy Speaker of the Iranian Parliament (Majles), on Saturday.
Aboutorabi went on to condemn US support for Israeli actions, saying that it proves more than ever that "Washington is determinedly working against the interests of Muslim countries and any other freedom-seeking nation in the world."
The Iranian official, who was speaking on the sidelines of a major Inter-Parliamentary event in the Thai capital of Bangkok, was referring to a project by Israeli officials to build more than 1,600 housing units in East Jerusalem (al-Quds).
The plan, which will effectively diminish the prospect of an independent Palestinian state in the future, has drawn a sharp gust of criticism from world leaders and international organizations over the past couple of weeks.
Israeli Prime Minister Benjamin Netanyahu, however, has dismissed international criticism, saying last week that his government would keep building in al-Quds, as it has for the past 42 years.
In light of this, Iran has proposed a resolution in which participants of the 122nd Inter-Parliamentary Union (IPU) meeting are urged to take a stand against Israel's illegal insistence on settlement expansion.
The resolution has already been reviewed and approved by the Asia-Pacific committee and is now pending the official backing of the IPU General Assembly.