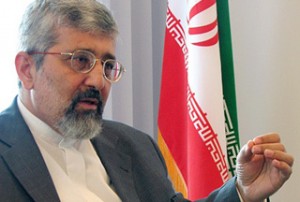 Iran's envoy to the IAEA says the lack of confidence towards the West is the main reason behind Tehran's decision to reject a recent proposal on its nuclear program.
Iran's Ambassador to the International Atomic Energy Agency (IAEA) Ali-Asghar Soltanieh told Press TV on Wednesday that Iran has refused to further enrich its enriched uranium in a foreign country due to the West's previous performance.
"Iran paid [the West] for the nuclear fuel before the Islamic Revolution but we received neither the fuel nor the money, how can we make sure about the delivery of the 20-percent enriched uranium to Iran. That is the whole issue," Soltaniyeh said.
He noted that Iran was open to further talks about the issue to explore "ways and means" to make sure that it would receive the fuel necessary for the Tehran Research Reactor.
"We are ready for further talks to finalize the matter but we want a 100 percent guarantee," he added.
The draft deal brokered by the IAEA called on Iran to send some 75 percent of its low-enriched uranium to Russia and France, where it would be turned into fuel for the Tehran medical research reactor.