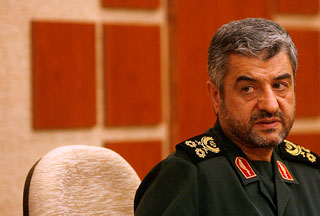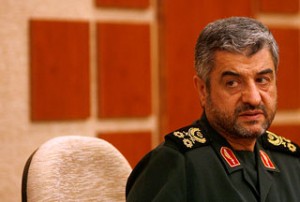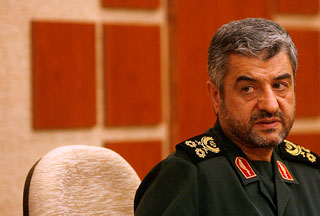 Amid dissensions among world powers over Iran's nuclear program, the country says it has no plan to conduct nuclear tests, refuting reports claiming it planned one within the next few months.
"German reports that Iran plans an atomic test within the next six months are sheer lies," the commander of the Islamic Revolution Guards Corps (IRGC), Major General Mohammad-Ali Jafari, told reporters on Saturday.
"Iran does not seek to conduct a nuclear test or any other similar tests," he added.
The commander said that such reports were aimed at countering Iran's progress and added, "The enemy has to resort to waging psychological warfare and leveling accusations to prevent Iran from making more progress."
Germany's foreign intelligence agency (BND) has also denied the report by German magazine Stern which said Iran was capable of producing an atomic bomb within six months.
Stern cited BND experts as saying that Iran had the enrichment technology to make a bomb and had enough centrifuges to make weaponized uranium.
A BND spokesman said the article did not reflect the view of the agency; however, he claimed that Iran would be capable of producing an atomic bomb in 'several years'.
Iran says its nuclear activities are in line with its obligations under the nuclear Non-Proliferation Treaty (NPT) and are aimed at the civilian applications of the technology.
The US and its European allies accuse the Tehran government of conducting clandestine efforts to obtain nuclear weaponry, warning of a nuclear arms race in the volatile Middle East.