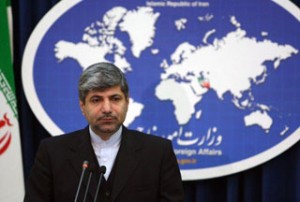 Tehran on Friday moved to reject a French accusation that it might try to fuel insecurity in southern Lebanon because of an "internal crisis."
French Foreign Minister Bernard Kouchner made the accusation that Iran might try to use Hezbollah to create a conflict with Israel.
Iran's Foreign Ministry condemned the "interfering" remarks.
"Kouchner has apparently made the comments under the influence of Israelis," Ramin Mehman-Parast, a spokesman for the ministry, said.
He said such "unwise" approaches by the French would not meet the interests of the national unity government in Lebanon and would solely feed Israeli agenda.
"It is clear to all that the Zionist regime [Israel] is the root cause of threats and occupation. It attacks innocent people … every day and deprives them of their basic rights," he said.