Iran
Iran says new US sanctions show talks offer hollow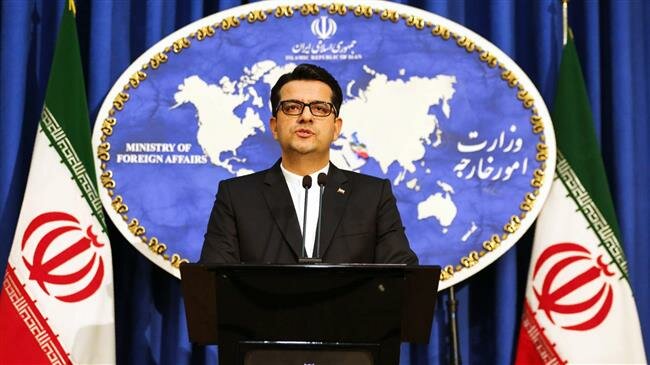 Iran says new US sanctions on its petrochemical industry show the hollowness of President Donald Trump's claims to be open to fresh negotiations with Tehran.
"Only one week was needed for the US president's claim that he was ready to negotiate with Iran to be proven hollow," Foreign Ministry spokesman Abbas Mousavi said Saturday.
On Friday, the US Treasury announced new sanctions against Iran's largest and most profitable petrochemicals group PGPIC.
Mousavi condemned the sanctions as a "blatant violation" of international law, urging world countries to react to Washington's "bullying" that endangers global multilateralism.
He said the move amounts to economic terrorism and is in line with the continued hostilities of the White House toward the Iranian nation.
"The US move runs contrary to the basic principles and rules of international law and relations as well as the [American] regime's international obligations," he said.
"All countries have a responsibility to react to the blatant violation of fundamental principles of international law and not let the achievements of the international community regarding multilateralism fade away by US bullying and unilateral measures," he added.
In a statement released on Friday, the US Treasury Department imposed sanctions on the Persian Gulf Petrochemical Industries Company and 39 of its subsidiaries and "foreign sales agents," accusing them of providing "financial lifelines" to Iran's Islamic Revolution Guards Corps (IRGC).
Under the administration of President Donald Trump, the US has taken an increasingly hostile approach toward Iran.
Last year, Trump unilaterally withdrew the US from an international nuclear deal with Iran and unleashed the "toughest ever" sanctions against Tehran, notably targeting its energy sector.
In April, the White House terminated sanctions waivers for major buyers of crude from the Islamic Republic in an attempt to bring Iran's oil exports to "zero."
In May, Washington announced a highly provocative plan to dispatch military reinforcements to the Middle East, citing an unspecified Iranian threat.
Later, however, Trump toned down his highly belligerent rhetoric against Iran and repeated, on several occasions, an offer of talks to Tehran.
Iran's Foreign Ministry spokesman said the US government is following "a wrong path" and that it will reach none of its goals.
"The US policy of maximum pressure, which has repeatedly been tested by former presidents, is a failure," Mousavi said.