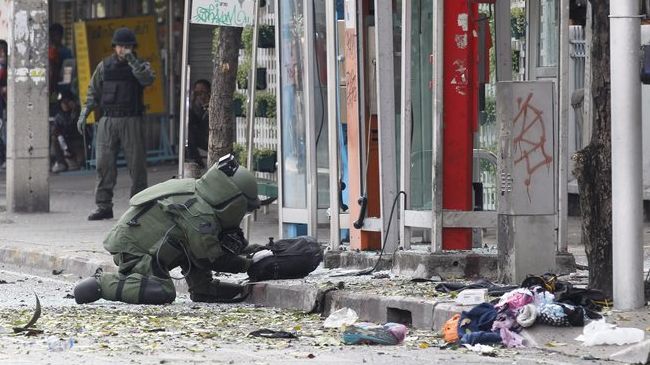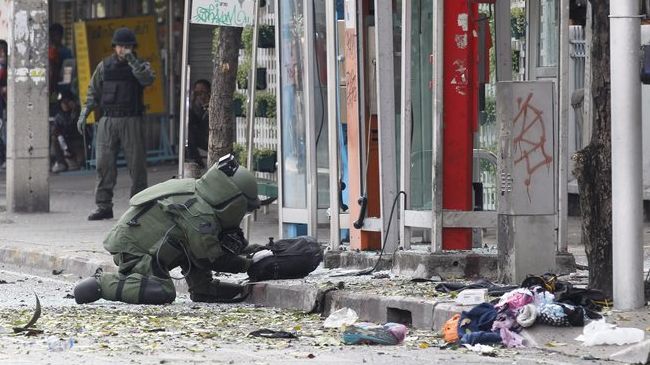 Iranian Foreign Ministry Spokesman Ramin Mehmanparast says Tehran is ready to help identify and hand over the perpetrators behind the recent explosions in Thailand's capital, Bangkok.
Mehmanparast described the claims of Iranian involvement in the bombing attacks as an American and Zionist written scenario that lack any truth.
"Iran is prepared to identify those behind the blasts and introduce them to the international courts as a gesture of good will," he said on Wednesday.
On February 14, a house rented by three men, who police say were Iranian, exploded when a cache of explosives went off by accident. Soon afterwards, there was another blast on a nearby road in Bangkok. A third explosion occurred when a man, Thai police say found Iranian identification documents on, hurled a grenade towards officers on the scene.
"Western officials and the Zionists seek to blame Iran for the recent terrorist attacks. This is while Iran is the biggest victim of terrorism and from Iran's point of view, Zionists are the biggest perpetrators of terrorist attacks in the world," Mehmanparast said.
The Islamic Republic has lost a great number of its officials and civilians in terrorist attacks. In recent years, a number of Iranian scientists have been assassinated in bombings.