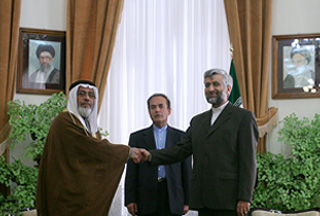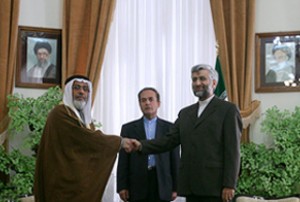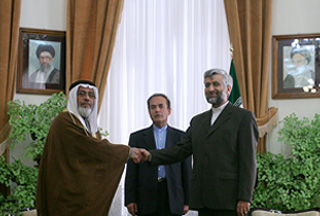 The secretary of Iran's Supreme National Security Council said Saturday regional states are responsible for the security of the oil-rich Middle East.
"The security of countries in the region is interdependent, and a prerequisite for progress and sustainable development," Saeed Jalili said in a meeting with Bahraini Parliament Spkear Khalifa Ahmad al-Zahrani. "Iran is ready to increase its cooperation with neighboring countries to ensure security."
Iranian lawmakers recently passed a bill that allows the government to enhance security cooperation with Bahrain.
The new legislation authorized Tehran to work with Bahrain in the fight against drugs, human trafficking and money laundering.
During the meeting, Jalili laid out Iran's stance toward nuclear technology and said that the Islamic Republic's motto is "peaceful nuclear energy for all, atomic weapons for none."
"Although 40 years have passed since the signing of the nuclear Non-Proliferation Treaty (NPT), article six of the treaty, which requires all nuclear-armed states to deactivate their stockpiles, has not been implemented," he said.
Jalili also urged the international community to push for nuclear disarmament and said that Tehran welcomes cooperation from all countries, especially its neighbors, on the issue.
Tehran is scheduled to host an international conference on nuclear disarmament.
Zahrani, the Bahraini official, called for cooperation between Iran and his country on developing peaceful nuclear technology. He said switching over to atomic energy was the logical move.