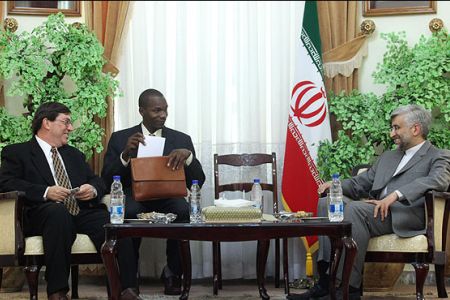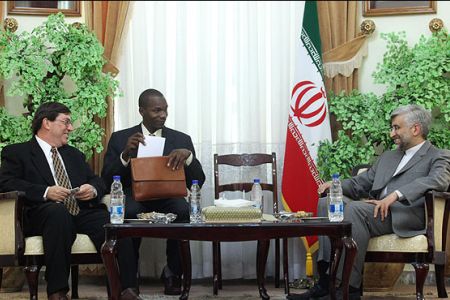 Secretary of Iran's Supreme National Security Council (SNSC) Saeed Jalili says nuclear arsenals in the US and Israel are a threat to the world, calling for global nuclear disarmament.
The nuclear arsenals of the US and Israel are a serious threat to international security, IRNA quoted Jalili as saying in a meeting with Cuban Foreign Minister Bruno Rodriguez in Tehran on Saturday.
Jalili praised Cuba's "fruitful resistance" against the US for more than half-a-century and said Iran and Cuba are clear signs of the success of decades of resistance against the United States.
He added that as members of the Non-Aligned Movement, the two countries have played a leading role in stimulating the movement.
Jalili pointed to the failure of the US President Barack Obama's slogan of change, saying this policy could not help Washington exit its deadlock.
He said the US was in a quandary over adopting an effective policy on regional and international developments.
"Iran and Cuba have shown in practice the ineffectiveness of imposing sanctions against free nations," Jalili added.
The Cuban minister, for his part, expressed his country's full support for Iran against the politically-motivated, economic measures taken by the US.
He described the current world order unfair and said that never before in history were there so many Latin American governments opposed to US policies that want to play their role in international issues in full solidarity.