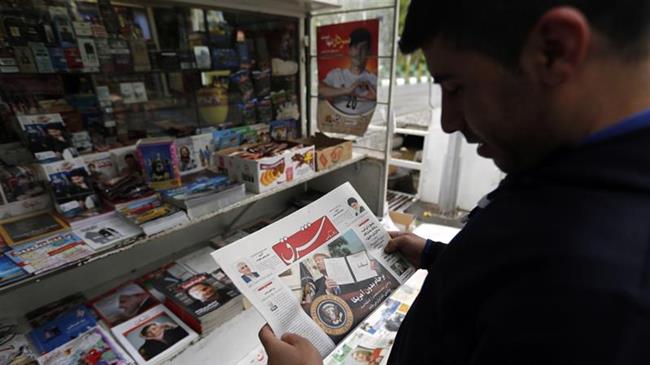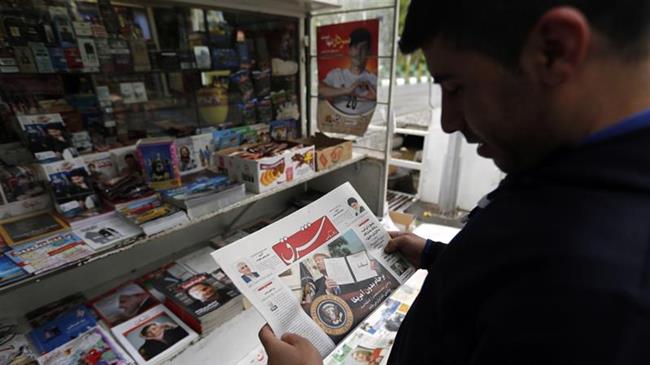 Iran says the US has launched a massive campaign against it, sending teams to different countries around the world to disrupt Tehran's trade ties, but the effort will fail. 
"America is not in a position to do whatever it wants. It's not time to dictate and write from dictation," Foreign Ministry spokesman Bahram Qassemi told reporters in Tehran Monday.
The Trump administration has reportedly formed a new "elite team of foreign affairs specialists" led by the State Department to coordinate and promote its pressure policies against Iran across the government and with other nations.
Brian Hook, the department's current director of policy planning, will lead the team as the administration's special representative to the Iran Action Group, US Secretary of State Mike Pompeo announced Thursday.
"The United States is trying, in a massive psychological warfare and all-out attempt, to create restrictions on Iran's economic cooperation by sending delegations and forming such groups and contacts with countries," Qassemi said.
"These actions will not come to fruition and can fail. Although there will be sanctions, we can get through this stage," he added.
The spokesman played down the significance of the action group, saying it was nothing new and Iran did not take it very seriously.
"A major part of it is in accordance with psychological warfare and pressure on countries to not cooperate with Iran. We are observing this group and its actions, and to what extent it is pursuing its activities," Qassemi said.
"This measure, like previous ones, will go nowhere and will be neutralized with the resistance of the Iranian nation and the strategies which exist," he added without elaboration.
The US move to launch a pressure campaign against the Islamic Republic follows Washington's withdrawal from an international nuclear deal with Tehran and reimpose sanctions on the Islamic Republic.
The Europeans have asserted their commitment to the nuclear deal and pledged to protect companies against possible US sanctions in order to convince Tehran to remain in the agreement.
Qassemi urged Europe to speed up efforts to salvage the agreement in the face of European companies withdrawing from Iran, with French oil group Total being the latest to formally pull out of a major gas project.
"Europeans and other signatories of the deal have been trying to save the deal … but the process has been slow. It should be accelerated," he said.
While Iran has complaints about the practical measures being taken by the Europeans to ensure trade with the Islamic Republic, it is still optimistic, Qassemi said. "We have not lost our hope," he added.
Nevertheless, "we rely initially on Iran's national capabilities and economic capacities and then we have an eye on external and outside cooperation" to overcome new US sanctions, the spokesman said.
Washington has said the pressures are aimed at forcing Tehran to bring a sweeping change to its nuclear program and foreign policy, including its military engagement in Syria.
An unnamed US official has been quoted as saying that the US and Russia agreed in principle that the Iranians should exit Syria but Russia saw that as a tough task.
Qassemi played down talks between National Security Advisor John Bolton and his Russian counterpart Nikolai Patrushev later this week in Geneva, which are reportedly to touch on Iran's role in Syria.
He said there is a lot of contradictory news about the issue which should not given much attention, adding there is also a "serious bid to undermine relations between Iran and Russia which have had good cooperation on many fronts, including in Syria."
Having said that, "I reiterate that we have a military advisory presence in Syria at the invitation of its government and as long as the Syrian government demands, we will be present there – both now and during the reconstruction phase," Qassemi said.
"We will not allow others to interfere in our relations with neighboring and periphery countries through a propaganda campaign, and this is what the occupation regime and some others are pursuing," the spokesman added.