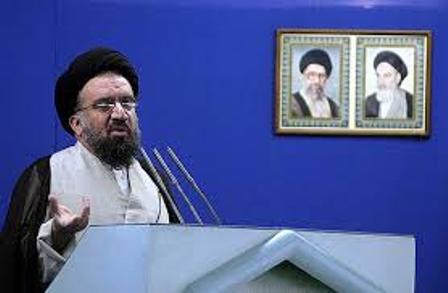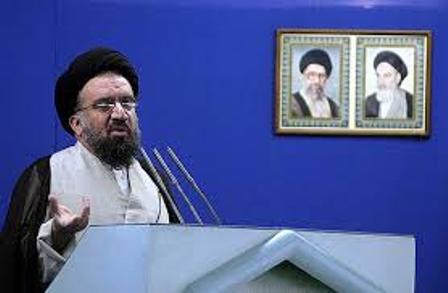 Iran will never contemptuous and insecure Hajj pilgrimage Tehran Temporary Friday Prayers Leader Ayatollah Sayyed Ahmad Khatami said, condemning Saudi Arabia's mischievous acts against the Islamic Republic.
Ayatollah Khatami announced that Saudi Arabia expands ties with the Zionist regime day by day and clearly admits that they are in proxy war with Bahrain, Yemen and Syria on behalf of the Zionists.
'Wherever there are signs of Takfiri operations and where there is instance of genocide, traces of Saudi Arabia's Rials are evident,' he said during Friday sermon, according to IRNA news agency.
Referring to this year's Major Hajj Pilgrimage, the cleric said that Saudis intend to block the Iranian hajj pilgrims' presence in the upcoming Hajj ritual, but they are nobody and Mecca and Medina are two international cities belonging to all the Muslims.
The disaster that happened in Mina last year will never be cleared from face of the Saudi rulers, he said, noting that Iran favors a dignified and secure Hajj and will never go to a contemptuous and insecure ritual.