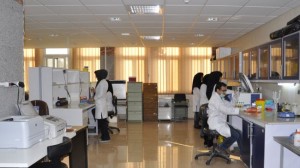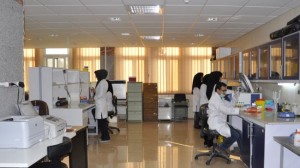 Iran's deputy minister of science for research and technology says the country's share of global science production has increased to 1.69 percent in 2014.
Vahid Ahmadi said on Sunday that the figure stood at 1.39 in 2013.
He noted that the number of scientific papers, the quality and quantity of documents, patenting inventions, industrial plans, partnership with foreign universities, and the use of technology in domestic organizations are among the specific criteria used to define science production in a country.
Iran has made major achievements in science and technology in recent years.
The Islamic Republic ranked 20th in science production in the world in 2013, according to the recent statistics announced by Thomson Reuters.
Iran also ranked 18th in terms of science production in medicine in the world, according to the latest statistics released by several international scientific centers earlier this year.
Iran's 2009 growth rate in science and technology was the highest globally, being 11 times faster than the world's average rate.
Iran has currently formed nine scientific committees to organize and coordinate the country's achievements in new scientific areas, including nanotechnology, biotechnology, herbal medicines, aerospace, information technology, renewable energies, water and drought and environment.