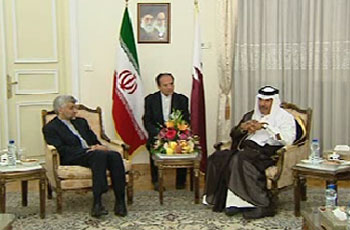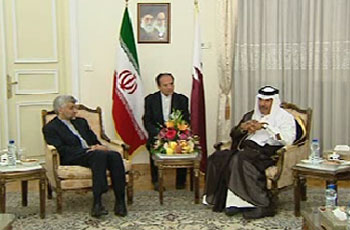 IRI Secretary of Supreme National Security Council (SNSC) Saeed Jalili urged visiting Qatari Prime Minister Sheikh Hamad bin Jasim bin Jabr al-Thani Friday that regional cooperation was essential at the current juncture.
He noted that the Zionist regime and enemies of the region are opposing to any cooperation between the regional states.
"Our resistance in nuclear issue is also aimed to defend the right of all independent countries; Iran's experience is valuable for these countries," Jalili added.
Qatari Premier for his part pointed to the role of Iran in establishing security in the region. He then touched on the situation in Gaza Strip and called for sending more humanitarian aid for the oppressed Palestinians in the area.