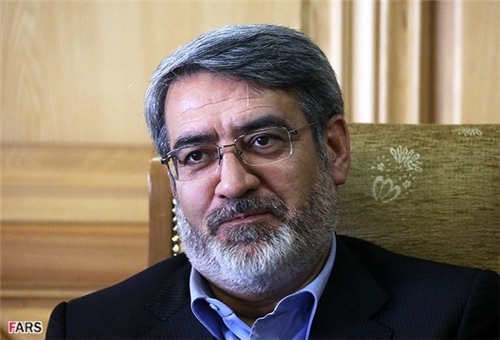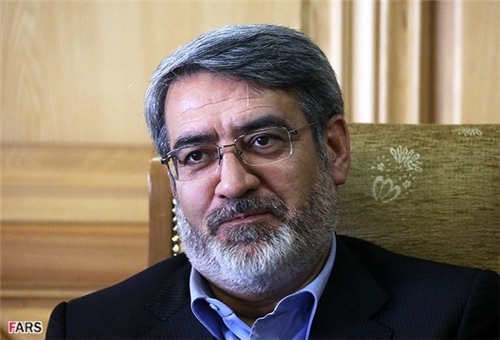 Iranian Interior Minister Abdulreza Rahmani Fazli called on Islamabad officials to stop the cross-border operations of a terrorist group which abducted five Iranian border guards earlier this month or issue the needed permission for Iran's counter-terrorism operation in Pakistan's border areas.
The remarks by the Iranian minister came after the outlawed Jeish Al-Adl radical Sunni Wahhabi movement abducted 5 border guards in Iran's Southeastern Sistan and Balouchestan province and escaped to Pakistan. Jeish Al-Adl released a photo of the kidnapped border guards on its Tweeter page and claimed the responsibility for their abduction last Saturday.
"Our region is completely secure but such incidents happen in ambush operations in blind spots; hence, we have requested Pakistan and Afghanistan to confront such cases or allow Iran to go deep into their border areas since Iran is able to maintain security at the common borders," Rahmani Fazli told reporters in Tehran on Monday.
He said that officials at the Iranian foreign and interior ministries are seriously pursuing the fate of the five innocent soldiers abducted by Jeish al-Adl, and added, "We have had three border meetings with the Pakistanis in the same regard."
The minister said Iranian officials are to visit Pakistan again for more meetings and discussions over the case.
Iranian military officials have underlined Tehran's tough confrontation with the terrorists who have abducted the five border guards, and stressed that Tehran will show no compromise in this case.
"We will have no soft stand in this case and our neighboring country (Pakistan to which the terrorists have transferred the kidnapped soldiers) should account for its lack of action," Deputy Chief of Staff of the Iranian Armed Forces Major General Hossein Hassani Sa'di told reporters in Tehran earlier today.
"We will show tough confrontation in this case," the senior military official reiterated.
Meantime, the General said the 5 Iranian border guards are still alive, and underlined that "political and military measures are underway to set them free".
The remarks by the General came after the terrorist group set several conditions for releasing the five Iranian soldiers. The group has called on Iran to release 50 of its arrested members, 200 Sunni prisoners and 50 female militants imprisoned in Syria in a swap deal with the five border guards.