Economy
Iran
Middle East
Iran seeks double income from exports to neighbors next year
Iranian government officials say revenues generated from exports of various products excluding crude would double in the next Iranian calendar year beginning in late March.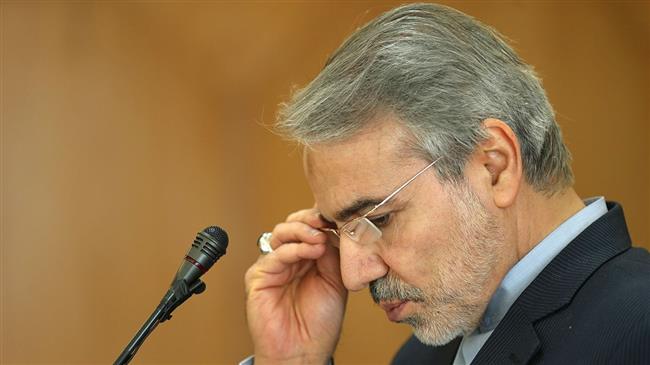 A senior deputy to President Hassan Rouhani said on Monday that non-oil exports to 15 neighboring and near countries should reach $48 billion next year.
Mohammad Bagher Nobakht said hitting the target was necessary given Iran's urgent need to new foreign currency revenues as normal crude sale have been affected by American sanctions.
Nobakht, who head Iran's Plan and Budget Organization, said that Iran had been effectively deprived of around $50 billion a year in oil sales income, adding that non-oil exports should compensate for that loss.
"Based on the targets set, we (have to) bring the non-oil exports to $48 billion from the $24-billion that we currently have," he said, adding that setting the target had been agreed earlier in the day in a meeting involving high-profile government officials.
Iran says trade deficit for two quarters stood at $273mnIran's trade deficit in two first quarters of its calendar year stood at $273 million.
Iran has been under a series of US sanctions since last year when Washington unilaterally withdrew from an international agreement on Tehran's nuclear program.
The sanctions have specifically targeted the sale of oil as the United States seeks to force Iran to change its position on key foreign policy and security issues.
Authorities in Tehran admit that sanctions have affected Iran's exports although they insist the bans have caused a boom in other sectors of the economy.
Bulk of Iran's non-oil exports, especially those shipped to 15 neighboring and near countries, consists of petrochemical products derived from oil.
The new target set for exports mainly relies on a massive expansion of Iran's petrochemical sector over the past few years. Authorities said in September that petchem exports would increase nine-fold to reach $93 billion in 2025.