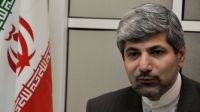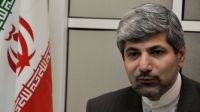 Iran's Foreign Ministry Spokesman Ramin Mehmanparast says the Islamic Republic follows a foreign policy that seeks to bring about the establishment of a justice-based global order.
According to Press TV, Mehmanparast said Wednesday "One of the main priorities of Iran's foreign policy is to change and direct the international structures toward justice to prevent injustice and oppression."
He said that the Non-Aligned Movement (NAM), the world's second largest international body after the UN General Assembly, can provide an opportunity to establish a just system, in which the rights of the independent nations are respected.
He said that a group of Western countries that possess nuclear weapons and continue to threaten other countries cannot present themselves as the representatives of the whole world.
The Iranian official said that the NAM with 120 member states and 17 observer ones can represent the world community since the majority of countries are the members of the organization.
Stressing that the organization can play a role in resolving regional and international issues, Mehmanparast added that Iran will do its utmost during its presidency of the organization to help the implementation of the NAM resolutions.
Iran took the three-year rotating presidency of the NAM from Egypt during the 16th summit of the organization held in the Iranian capital Tehran in late August.