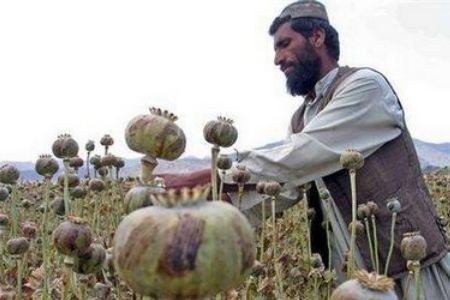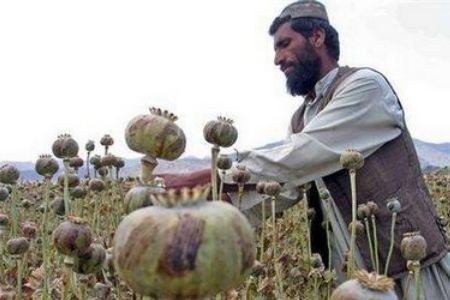 The Iranian police have discovered and confiscated more than a ton of narcotics in a surprise operation in the country's northeastern province of Khorasan Razavi.
"Upon receiving tips about the transit of a cargo of narcotics from the country's southeastern provinces to northern and central provinces, the police took all the necessary measures," said Sabzevar's Police Chief Qanbar-Ali Azadvari, quoted by Fars News Agency.
Azadvari went on to add that two drug traffickers were arrested and 1.024 kg of opium was discovered and confiscated during the surprise operation by anti-narcotics agents.
The Iranian Police Chief said that the traffickers had embedded the narcotics in the fruit and food packages and boxes in order to smuggle the cargo from Afghanistan into Iran.
Iran is situated on a transit corridor between opium producers in Afghanistan and drug dealers in Europe.
Iranian police officials maintain that drug production in Afghanistan has had a 40-fold increase since the US-led invasion of the country in 2001.
While Afghanistan produced only 185 tons of opium per year under the Taliban, according to UN statistics, since the US-led invasion, drug production has surged to 3,400 tons annually. In 2007, the opium trade reached an estimated all-time production high of 8,200 tons.
Afghan and Western officials blame Washington and NATO for the change, saying the allies have 'overlooked' the drug problem for the seven years the have invaded Afghanistan.
Iranian police have seized more than 557 tones of drugs throughout the country in the past calendar year (ending on March 20).